The Top 10 Christmas tunes
And the #1 tune for Christmas:
"Cill Chriosd"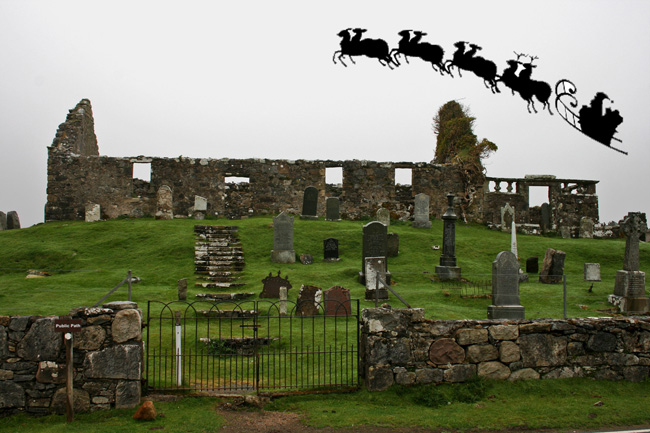 Okay, we didn't want to get all religious on you, but we simply had to put this piob at the top of our list of pipe tunes connected with, well, you know, the birthday boy. Written purportedly to commemorate the roasting of people within the confines of a church on Skye, it's known more commonly as "Glengarry's March." Tom Speirs' "The Christimillar Pipers" notwithstanding, there simply aren't any other tunes with the root of the word Christmas in them. Even if it's in Gaelic, "Cill Chriosd" gets our nod as the #1 tune connected with Christmas!
Your Christmas tune-wishes might vary, so be sure to point out any that you think should make the top yuletide 10!
And now we're off to play five Gold Rings to get The Children to search for their Moonstar as our snowballs tumble down the lum . . .
May your Christmas be of good cheer and good humour!