Tom Johnston, 1955-2020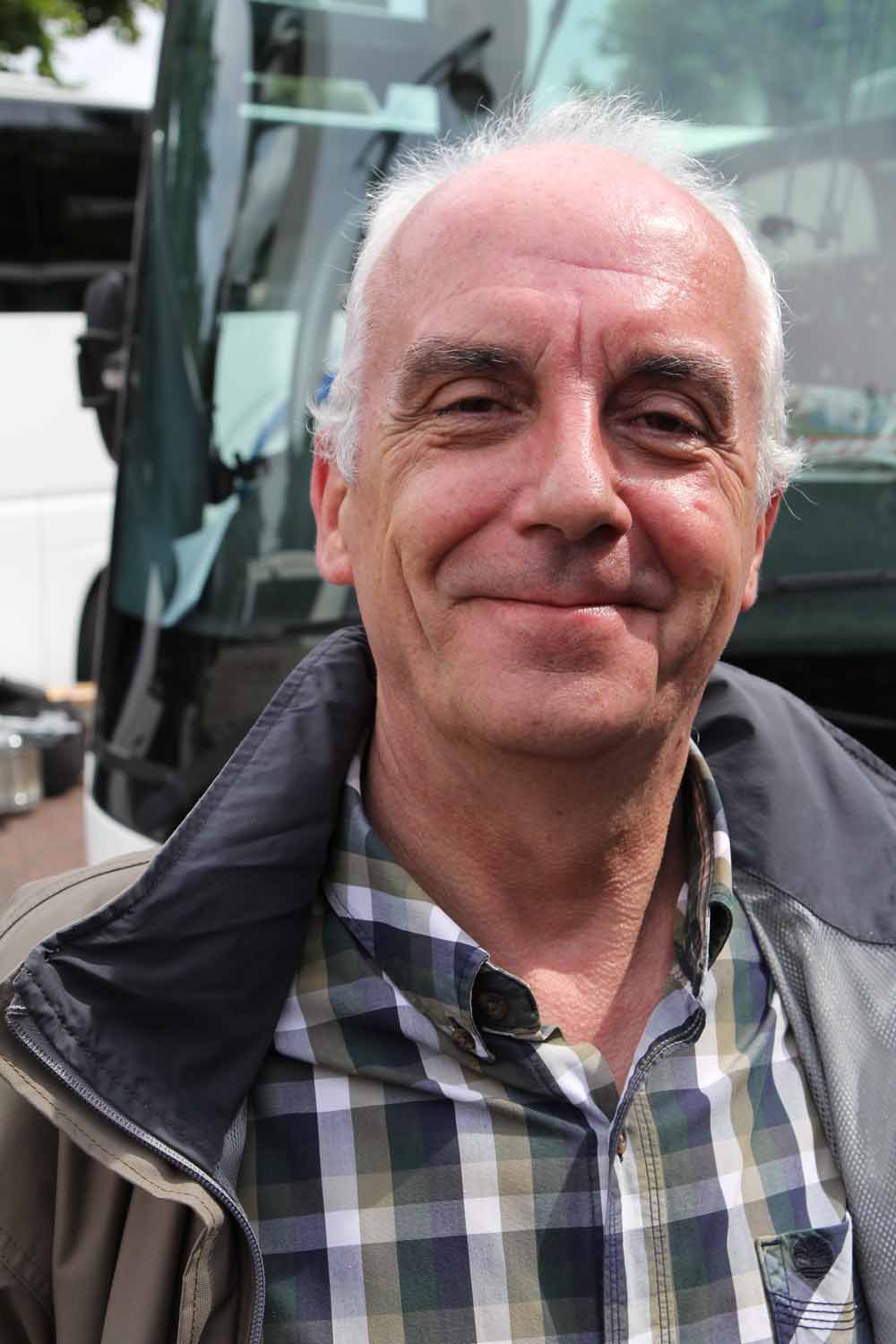 Tom Johnston, the well-liked innovator in the piping and drumming world, died on July 29th after a brief illness.
Known affectionately as "Tucker," Johnston was born in Belfast on July 11, 1955, and was taught drumming initially by the great snare drummer Kit Reynolds. In the early days, he was a member of then Grade 2 Field Marshal Montgomery and later became a member of Grade 1 Robert Armstrong Memorial.
In the mid-1970s, Johnston moved to Glasgow to join the Grade 1 British Caledonian Airways (Renfrew), where Joe Noble was lead-drummer, and later moved on to the Grade 1 Lothian & Borders Police, under Pipe-Major Harry McNulty and Lead-Drummer Bob Montgomery. In 1982, he joined Grade 1 British Caledonian Airways (Gatwick), when McNulty took over as pipe-major, and the legendary Alex Duthart departed Shotts & Dykehead to become lead-drummer. He would remain with the B-Cal band throughout its change of name to Power of Scotland and ScottishPower before winding up his competing career in the late 1990s.
Tom Johnston won the All-Ireland Solo Drumming several times and finished as high as fifth in the World Solo Drumming Championships in the mid-1970s.
An engineer by trade, he was partner and co-founder of the Pipe Dreams reedmaking business, makers of Ezeedrone drone reeds, probably the most-used synthetic reeds on the market today and EzeePC chanter reeds. He and business partner Ronnie McShannon, one of the world's most accomplished pipers, built the company over the last 23 years, sustaining the popularity of their products throughout the decades.
A devoted and humble family man, he was married to the renowned piper, Anne Sinclair. Their son, Finlay, has risen to the highest ranks of competitive solo piping, winning the Glenfiddich Championship for the last two years, as well as many more of the world's most significant solo piping awards.
Tom Johnston's drumming talent and business creativity and abilities were accomplishments, but his warm and engaging personality was his most endearing quality. He was universally admired and liked and had a knack of making even casual acquaintances feel as if they'd been close friends for years.
We extend our sympathies to Tom Johnston's family and many friends at this sad time.