Top Perth Piob goes to Greenlees; Duncan takes overall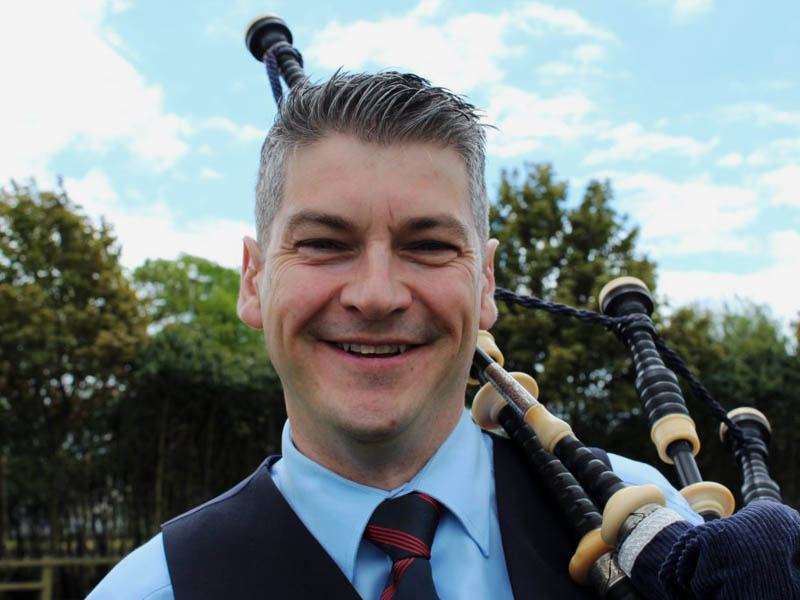 Perth, Scotland – August 12, 2018 – Ben Duncan of Edinburgh was the overall winner across the Open solo piping events, and Jonathan Greenlees of Glasgow took the Open Piobaireachd at the annual Perth Highland Games, held in constant, pelting rain throughout the day, but at a new venue at Scone Palace that allowed for the event to continue. The light music events were held in two qualifying groups for a final at the end of the day. Events were still going in the rain in the late afternoon.
According to more than one competitor, the light music was poorly run at the competition. Several pipers did not even get the chance to play, and the stewards allegedly explained to those left to play in their heat that the judges were going for lunch at 1 pm and would be back at 2 pm. Four or five pipers sgtill play returned at 1:45 to find results from the heats already posted, the events closed.

Open
Piobaireachd
1st Jonathan Greenlees, "Lament for the Children"
2nd Gordon McCready, Renfrew, Scotland, "The Big Spree"
3rd Ed McIllwaine, Vancouver, "The Desperate Battle of the Birds"
4th Peter McAlister, Dunblane, Scotland, "War or Peace"
5th Gordon Bruce, Kilwinning, Scotland, "The MacLean's March"
Judges: Colin MacLellan, Neill Mulvie
March
1st Ben Duncan
2nd Finlay Cameron
3rd William Rowe
4th Andrew Ferguson
5th Jonathon Simpson
Judges: Andrew Frater, Jim Henderson, Malcolm McRae, Tom Speirs
Strathspey & Reel
1st Ben Duncan
2nd Finlay Cameron
3rd Andrew Ferguson
4th Jonathan Simpson
5th Callum Watson
Judges: Andrew Frater, Jim Henderson, Malcolm McRae, Tom Speirs
Jig
1st Ben Duncan
2nd Gordon McCready
3rd Callum Watson
4th Gordon Bruce
5th William Rowe
Judges: Andrew Frater, Jim Henderson, Malcolm McRae, Tom Speirs
B-Grade
Piobaireachd
1st Callum Watson
2nd Ben Duncan
3rd Greig Canning
4th Craig Martin
5th Zephan Knichel
Judges: Stuart Samson, Logan Tannock
C-Grade
Piobaireachd
1st Laureano Thomas-Sanchez, Cleveland, Ohio
2nd Andrew ferguson
3rd Ross Miller
4th Robert Low
5th Joseph Howarth