UK season starts up with multi-contest weekend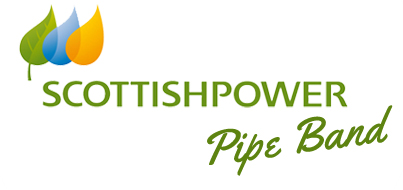 The first weekend of the UK's outdoor competition circuit saw no fewer than five events in Scotland and Northern Ireland, with the Sunday, May 12, contest at the Gourock Highland Games getting the most Grade 1 action, with six bands competing in glorious sunshine. ScottishPower came out strong with a convincing win, while Peoples Ford-Boghall & Bathgate Caledonia indicated marked improvement over 2018, gaining one first in piping.
Gourock
Grade 1
1st ScottishPower (1,2,1,1)
2nd Peoples Ford-Boghall & Bathgate Caledonia (2,1,5,2)
3rd Glasgow Police (4,4,2,3)
4th Shotts & Dykehead Caledonia (3,3,3,5)
5th Johnstone (5,5,4,6)
6th Glasgow Skye (6,6,6,4)
Judges: Ronnie McShannon, Ross Walker (piping); S. Coils (drumming); Gordon Lawrie (ensemble)
Further North in Banchory, Scotland, that competition also didn't attract any Grade 1 bands, but enjoyed a lively Grade 2 contest. The first contest for newly formed Highland Granite will wait a week, as the Grade 2 band opted to hold a practice instead, but Portlethen & District made their debut in Grade 2, beating Buchan Peterson in a two-band Grade 1 contest contest, and also winning the Grade 2 event. Buchan was demoted from Grade 1 after the 2018 season.
On Saturday, May 11, events at Dunbar, Scotland, and Ards, Northern Ireland, were small affairs. At the former, Police Scotland Fife were the only Grade 1 band after Peoples Ford-Boghall & Bathgate Caledonia opted to play instead only on Sunday. Fife took straight firsts against Grade 2 Royal Burgh of Stirling, which also won the Grade 2 contest, in which it was the only certified Grade 2 band. Many Juvenile bands played up in Grade 2, and George Watson's College came out strong, finishing second in the Grade 2 competition, receiving a first in piping from one judge.
In Northern Ireland, at the County Down Championships, Field Marshal Montgomery won against only Police Service of Northern Ireland, the latter band winning the drumming from judge Mark Wilson, and placing second in every other category. Ravara continued their march back to the top grade, with an ensemble preference win in Grade 2, besting Manorcuningham of Ireland. Closkelt, winners of the 2018 RSPBA Grade 2 Champion of Champions title, withdrew.
The next event on the RSPBA calendar is the British Championships at Paisley, Scotland. Twelve Grade 1 bands have entered, the full complement of those in the premier grade in the UK and Ireland.