USPF again a qualifier for Lorient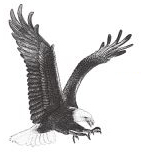 The United States Piping Foundation (USPF) has announced that its Maclean Macleod Memorial Piping Championship will once again be a qualifying contest for the MacCrimmon Trophy Competition at Lorient, Brittany, France, with the winner receiving the right to compete in the Scottish – Breton – Irish contest, with airfare and accommodation covered.
The Maclean Macleod Memorial will be on June 18th at the DuPont Music Building at the University of Delaware in Newark, Delaware. The MacCrimmon Trophy is on August 7th as part of the Festival Interceltique, probably the biggest Celtic arts festival in the world, which runs from August 5-14.
The MacCrimmon Trophy was formally known as the Macallan Cup, and has been running since the early 1980s. Pipers from all over the world compete in Scottish, Irish and Breton music sections, performing for six minutes in each, with separate judges. The overall winner receives the MacCrimmon Trophy.
The USPF event was started in 1987 and was renamed last year in honour of the founder of the organization, Maclean Macleod, who died in 2013. Andrew Carlisle was the overall winner of the competition last year.
Competitors entered are Andrew Carlisle Pittsburgh; Liz Cherry Oakdale, Pennsylvania; Andrew Donlon, Germantown, Maryland; James Dyson, Dartmouth, Nova Scotia; Bobby Durning, South Hamilton, Massachusetts; Ian Ferrick, Havertown, Pennsylvania; Alex Gandy, Dartmouth, Nova Scotia; Bruce Gandy, Dartmouth, Nova Scotia; Amy Garson Ottawa; Nick Hudson, Pittsburgh; Dan Lyden, Timonium, Maryland; Ben McClamrock, Washington, DC; Derek Midgley, Tinton Falls, New Jersey; Alastair Murray, Pittsburgh; Eric Ouellette Philadelphia; Avens Ridgeway, Union, Maine; Sean Regan, Woodstock, Virginia; Michael Rogers, Silver Spring, Maryland; and Mary Wallace, Richmond, Virginia.
The professional Piobaireachd and MSR will be judged by Jimmy Bell, Mike Cusack, Stuart Samson and James Wilson. There is also an amateur competition.
Competitors in both the Professional and amateur events must be living in North America in order to participate.
The USPF was once a qualifying event for the Glenfiddich Championship, but lost that status in 2010.