(Video) Piping Live! Day 2: all round the world
Tuesday at Piping Live! went all international on us throughout a sunny and brisk day with only a patch of rain in between acts. A full slate of events kept the tens of thousands of pipers, drummers and enthusiasts hopping around the world across the day and night.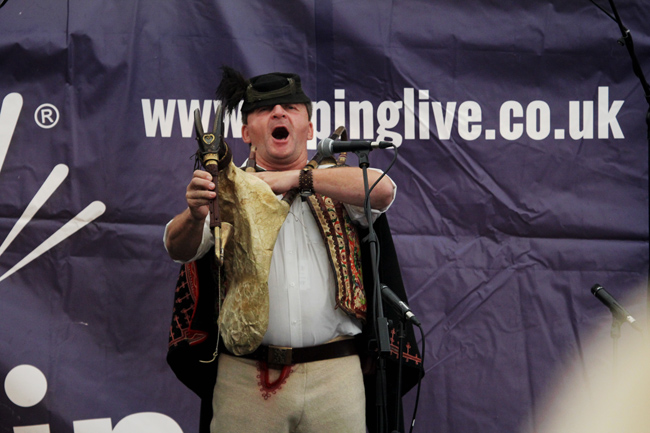 Start with the dulcet tones of the Slovakian pipes and fujara as played by the master exponent of the art, Lubormir Tatarka, who woke up the crowds forming at the Street Café at the National Piping Centre with a selection of traditional Slovak music. Bleary-eyed late-nighters might have been rubbing the sleep from their eyes when they saw Tatarka with what appeared to be a full goat under his arm and then suddenly belting out a few vocals for good measure.
(Check out our highlights video below.)
Then on to more familiar sounds, with the duet of Charlie Stewart on fiddle and Inveraray & District piper Ross Miller on various small pipes, doing their thing for an hour to a growing crowd, attracted to their great sounds and also jockeying for seat for the 2 pm show.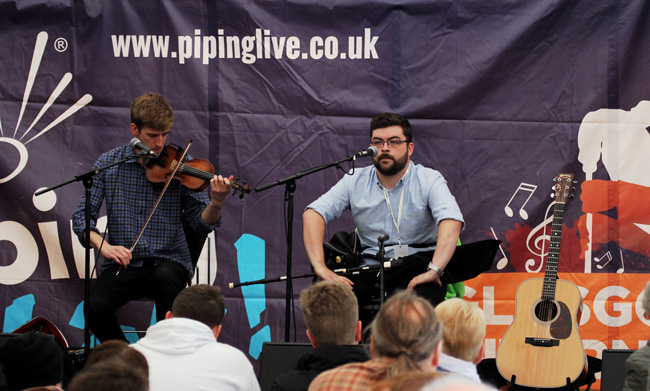 While that was happening outside, inside Stuart "The Lid" Liddell was in full flight at his sold-out Lunchtime Recital in the National Piping Centre's Auditorium. What can we say that has not already been said about this genius? It was typical spell-binding stuff for the better part of any hour.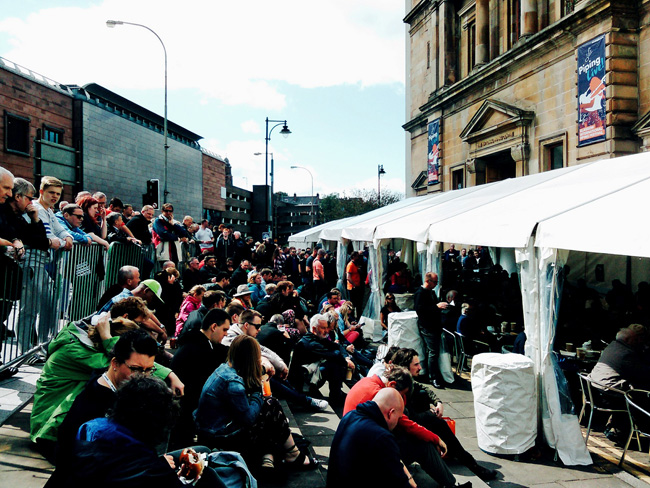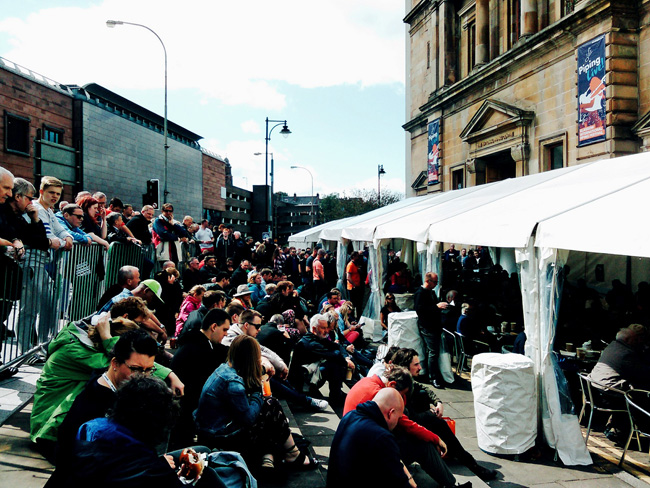 The 2 pm show that folks were positioning themselves for at the Street Café was pipes|drums' annual Pipes+Drums Recital, this year featuring three duos of Grade 1 leaders, starting with Pipe-Major Andrew Hayes and Leading-Drummer Brendan Kelly of . . .