(Video) The largest live audience in pipe band history? Toronto Police and Toronto Fire Services perform for more than 2-million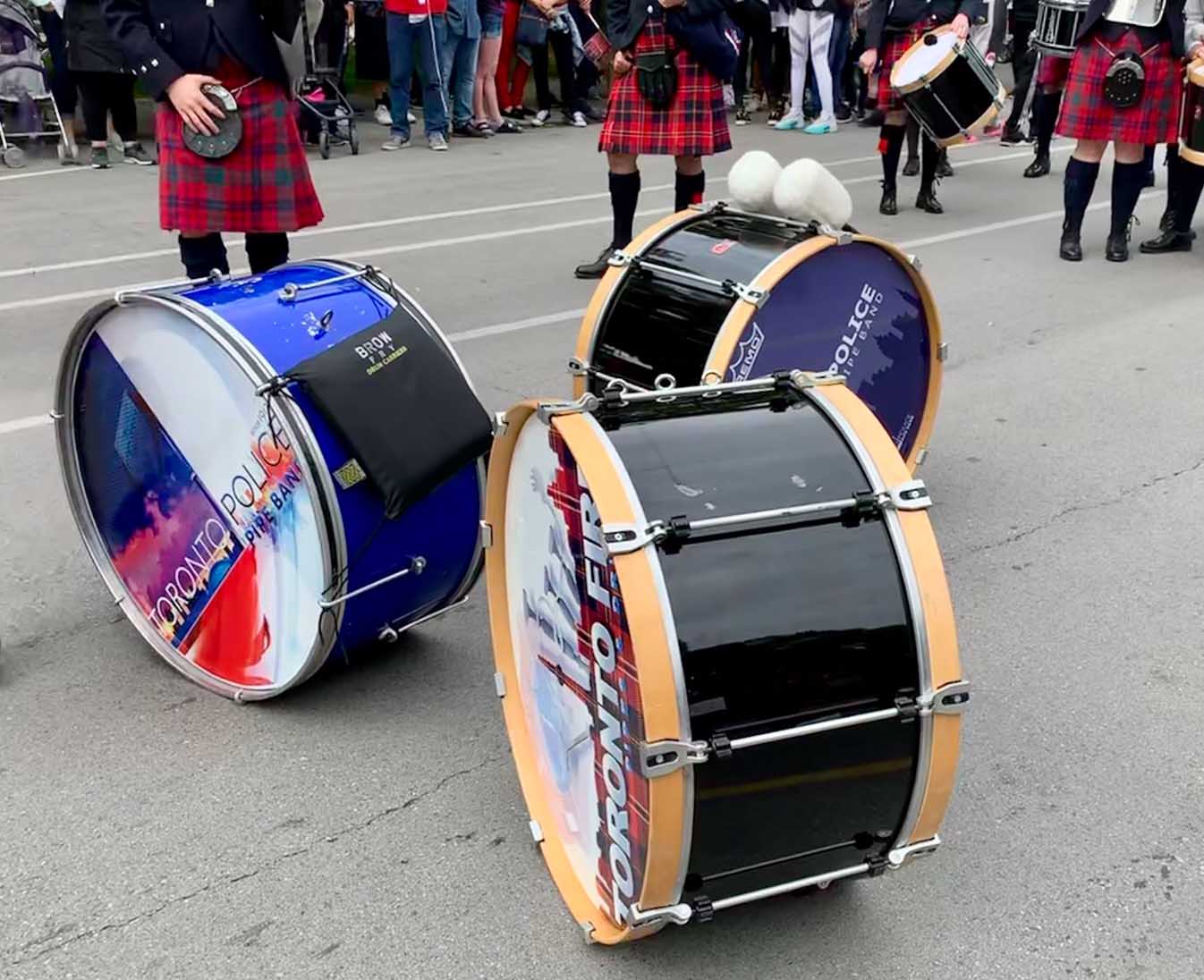 With an estimated crowd of more than two-million lining the streets of downtown Toronto, the combined Toronto Police and Toronto Fire Services probably broke a record for largest collective live audience for a pipe band when they led the parade for the Toronto Raptors basketball team, as the city and Canada celebrated the team's first 2019 NBA Championship victory.
The parade band was formed from available members of the Toronto Police and Toronto Fire Services organization's various bands in Grade 2, Grade 3 and Grade 5, leading the cavalcade that wound its way through North America's fourth-largest city over four hours.
The parade wound up at the main square in front of Toronto's city hall, where players, politicians and the world's biggest music star, Drake, spoke.
"It was an amazing experience, and the crowd, although massive and so close, was also very friendly to us along the way!" said Brian Urkovsky, pipe-major of the Toronto Police organization's Grade 5 Ryan Russell Memorial band and pipe-major of the parade band. Urkovsky and several other members of the band are serving Toronto Police officers.
Most workplaces in the city of nearly five-million people allowed employees to take time off for the parade, and a perfect sunny day added to the huge crowds.
The Toronto Police Pipe Band perform in most major Toronto parades, and traditionally play at the Toronto Blue Jays major league baseball team's first home game of the season.