Walpole wins Maxville Gold Medal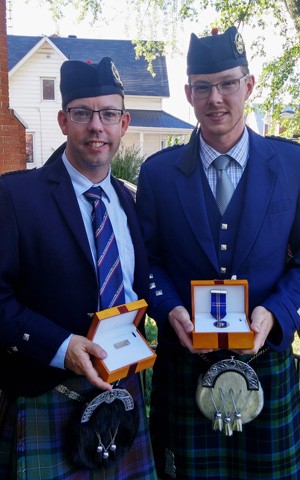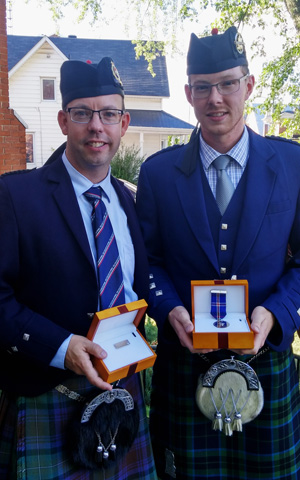 Maxville, Ontario – July 29, 2016 – Glenn Walpole of Kincardine, Ontario, won the Piobaireachd Society Gold Medal (Canada), part of the Glengarry Highland Games, and later Andrew Hayes of Ottawa was awarded the Bar to the Medal, a contest reserved for former winners of the Gold Medal. Entries were limited, with only 14 in the Gold Medal and nine in the Bar having their application accepted by the organizers. Competitors submitted six tunes of their own choice in each event, and had one picked to play about 30 minutes before they competed.
Piobaireachd Society Gold Medal (Canada) (14 competed)
1st Glenn Walpole, "In Praise of Morag"
2nd Dan Lyden, Maryland, "The Battle of the Pass of Crieff"
3rd Avens Ridgeway, Batesville, Arknsas, "Lachlan MacNeill Campbell of Kintarbert's Fancy"
Also competing but not in the prizes: Stuart Aumonier, Tyler Bridge, Katie Buckland, Alan Clark, Andrew Donlon, James Dyson, Andrew Mackay, Ben McClamrock, Alastair Murray, Steven Tripp and Robert Wilson.
Bar to the Gold Medal (nine competed)
1st Andrew Hayes, Ottawa, "Isabel Mackay"
2nd Bruce Gandy, Dartmouth, Nova Scotia, "Scarce of Fishing"
3rd Ian K. MacDonald, Whitby, Ontario, "Mary's Praise"
Also competing but not in the prizes: Ed Bush, Jacob Dicker, Alex Gandy, Nick Hudson, Scott McIntosh and Glenn Walpole.
Bill Livingstone judged both events.