Watson-Massey injured by gazebo at Thornton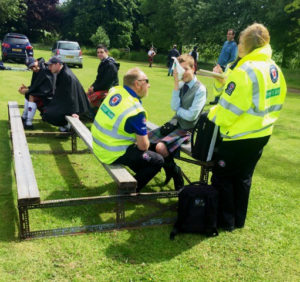 Thornton, Scotland – July 2, 2016 – The Thornton Highland Games were a small but lively affair, punctuated by high winds and a gust blowing the judges' gazebo tent off its moorings and into junior piper Brodie Watson-Massey in mid-performance. Watson-Massey was fortunate not to be badly injured. He was tended to by paramedics, and was allowed to play again. The judges escaped without injury, except perhaps to their pride. In the Senor solo piping, Eddie Gaul and Allan Russell took the firsts, with Russell having the overall best day.
Senior
Piobaireachd
1st Eddie Gaul, "Lament for the Children"
2nd Campbell Webster, Concord, New Hampshire, "The MacGregors' Salute"
3rd Alan Russell, Kelty, Scotland, "Mary's Praise"
MSR
1st Alan Russell
2nd Amos Fox, Brisbane
3rd Campbell Webster
4th Eddie Gaul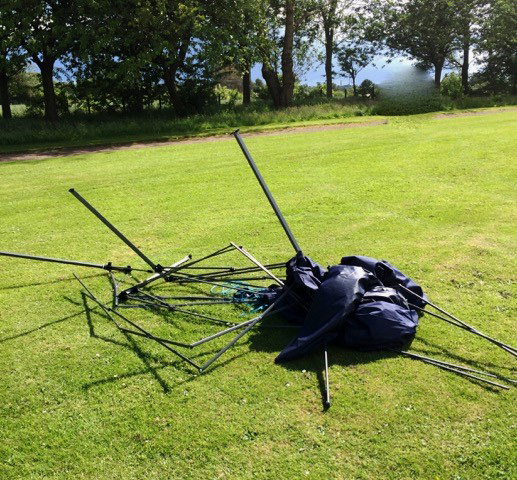 Junior
Piobaireachd (two competed)
1st = Brodie Watson-Massey, "MacCrimmons Sweetheart," Chris Happs, "Cabar Feidh gu Brath"
MSR
1st Chris Happs
2nd Brodie Watson-Massey
3rd Brandon MacDonald
4th Matthew MacKelvie
All events were judged by Euan Anderson and Andrew Frater.