Welch's pipes resonate with music media in San Diego
Matt Welch's background in competitive piping includes being a member of the Grade 1 Simon Fraser University Pipe Band and serving as pipe-major of the Grade 2 New York Metro, and in his career as a professor of music an avant-garde classical composer he has been able to merge his passions.
+ Mahoney steps down as New York Metro Pipe-Major
In mid-September Welch was invited to perform at the Fresh Sound concert series in San Diego, and his 90-minute program at the Bread & Salt arts venue included familiar Highland pipe music, but also his own adventurous compositions that integrate pipes with jazz and classical genres.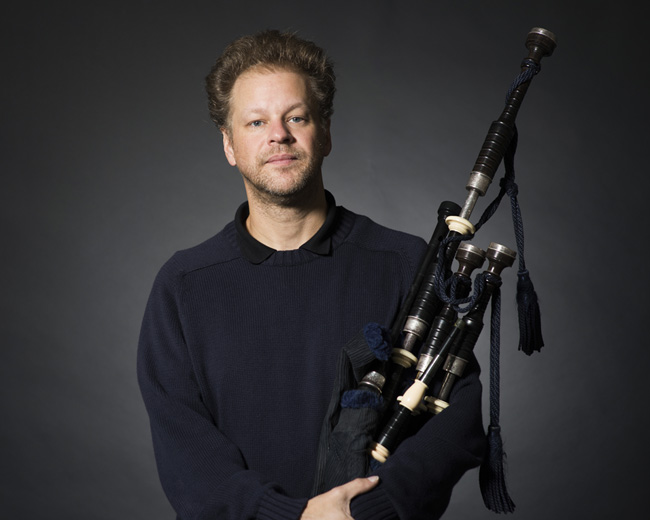 His program included traditional light music, piobaireachd and original modern pieces by him and notable composers like Philip Glass and Anthony Braxton.
With a PhD in music composition from Yale University, Welch knows what he's doing, and the local San Diego media lapped it up, helping to extend the reach of the instrument.
"I had no idea it would become such a hit," Welch said. "I've worked tirelessly to bring the instrument to a larger audience and into a broader context of global music, like classical music, jazz, indie-rock, collaborations with world music artists all over Asia and Europe, as well as within the diverse communities within North America, on top of recently finishing my doctorate in music composition at Yale."
The mainstream newspaper San Diego Union-Tribune wrote, "Welch laid out his instrument's contradictory capabilities, displayed its traditions and showed how its challenges — when faced with imagination, physical strength and mental concentration – can be transcended."
A review in the San Diego Story arts publication said, "Welch wove the old and the new into a seamless continuum."
Welch moved from New York City and left New York Metro last year, since settling in San Francisco. He is been a member of Blarvuster, a chamber ensemble/rock band hybrid that performs his composition using pipes, saxophone and voice.
He added that the positive reaction and press that his San Diego show received "proved that the instrument could both represent the rich culture of Scotland and its music, but also be an agent for creating a refreshing view of our contemporary integrated global soundscape. No longer are the typical modernized instruments of high culture, like the piano, violin or guitar, the ones to express the most sophisticated take on current state of the world, but something as relatively obscure as the Highland Bagpipe could do so perhaps just as well, if not more powerfully."
Welch continues to be artistitic director of Experiments in Opera, his opera company in New York City, but is weighing other options in San Francisco.