(Updated) Mahoney steps down as New York Metro Pipe-Major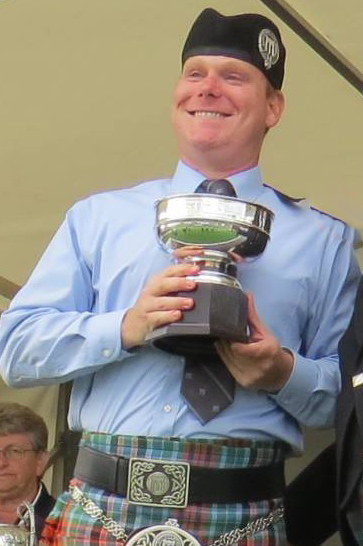 Michael Mahoney has stepped down as pipe-major of the Grade 2 New York Metro Pipe Band, and long-time piper Matt Welch has moved in to the top position.
The move was made at a band meeting on the evening of September 14th, and did not come as a surprise to many in the band. Mahoney, who had been pipe-major since the inception of the band, had recently received a work promotion that required a greater time commitment. He is also planning to get married in January 2016.
Under Mahoney, New York Metro has progressed steadily, rising to be one of the United States' best bands. The group competed successfully at the World Pipe Band Championships in 2013, finishing third in the highly contested event. (Click here to see videos of the compete competition.)
Matt Welch, who was a piper with the Grade 1 Simon Fraser University in the 2000s, had served as New York Metro's musical director, but had stepped away from the band in the fall of 2014. He returned in August of this year to help set up the pipe section's chanters at the North American Championships at Maxville, Ontario, where the band finished second in Grade 2, winning the medley event.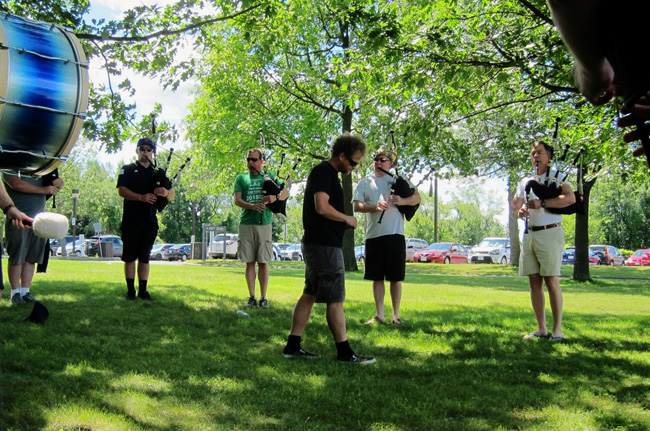 Welch is a professional musician, and has several degrees in music composition, including a master's from Yale University.
"It is with great pleasure that I accept the promotion to Pipe-Major of New York Metro Pipe Band, and see it as a natural extension of the recent direction of the band," Welch said in a statement. "My previous role as music director was primarily created as a way to both pursue my doctoral studies at Yale (New Haven) and stay intimately involved in Metro's instruction and sound set-up. When I began competing with the band, I was then made pipe-sergeant. Michael Mahoney and I had talked about this possibility of taking the position of pipe-major after Scotland 2014. Mike and I have always had an integrated collaboration in the running of NY Metro, which will not change. Mike . . . will remain a commanding luminary in the direction of the band. As one of the most talented Pipe-Majors I've worked with, I am very much looking forward to continuing great work and music with [him]."
"As for being the new P-M of New York Metro, I am mostly focused on [the band's] message from its inception: pursuing international competitive success, performing inspiring concerts, and encouraging our community."
Welch added that he lives only a block from the band's practice location in Queens, New York, and that "Metro has all intentions to put out a top effort at next year's World's."
New York Metro was at the centre of controversy in 2011 when the Royal Scottish Pipe Band Association upgraded the band to Grade 2 after it won Grade 3B at the World Championships, taking both the band and the group's home association, the Eastern United States Pipe Band Association, by surprise.
Neither Mahoney nor Welch could be reached for comment at the time of publication.