Whitehorse bolts PBA after suspensions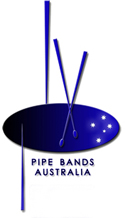 Five members of the Grade 1 City of Whitehorse Pipe Band of Melbourne, Australia, have received suspensions from 12 to 24 months by Pipe Bands Australia following an investigation into social media posts that reportedly took aim at prominent Australian adjudicator Nat Russell.
Following the suspensions, City of Whitehorse announced that it has "rescinded" its membership with the Australian and Victorian pipe band associations, and will not compete at upcoming competitions, including the bi-annual Australian Championships in October.
Allegedly among the suspended are Pipe-Major George Shepherd (24 months) and Leading-Drummer Olav Goud (12 months).
Pipe Bands Australia, which is the umbrella group that oversees the various pipe band associations from across the country, launched an investigation into a post on the band's private Facebook page that included an altered image of Russell, which, according to the band, showed Russell posing with a band he judges wearing the band's gear, followed by disparaging comments.
A parody of the familiar Adolf Hitler-themed movie, Downfall, was also allegedly made, taunting the Grade 2 Hawthorn City Pipe Band, also of Melbourne.
A statement from Pipe Bands Australia confirmed that five Whitehorse members had been suspended "following an investigation into breaches of [the association's] Member Protection Policy." The statement said that "The investigation subsequently found the five had engaged in cyberbullying and creation of a hostile environment that brought the association into disrepute."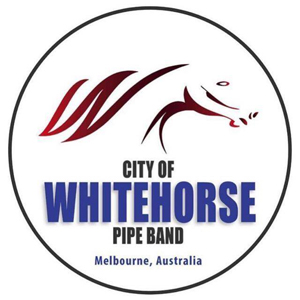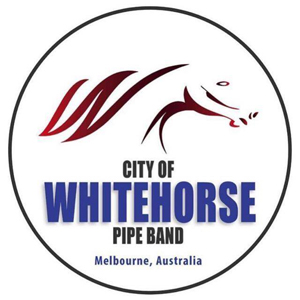 At a meeting on June 22nd, the national management committee of Pipe Bands Australia determined penalties for the breaches "ranging from a 12-month partially-suspended period of suspension to 24 months' suspension and additional probationary periods." Further breaches would result in "immediate termination" of membership, and the suspended members must "formally and fully retract their comments and involvement in the social media posts . . . and issue an unreserved apology for distress and hurt caused by the post and subsequent comments. A failure to make the apology will result in immediate termination of membership of Pipe Bands Australia."
Rather than file an appeal, City of Whitehorse decided to leave . . .