Whitehorse bolts PBA after suspensions
the associations altogether, leaving the band currently without membership with any pipe band association.
In response to City of Whitehorse rescinding its membership, Pipe Bands Australia President Chris Earl issued a statement to pipes|drums:
Pipe Bands Australia is disappointed City of Whitehorse Pipe Band has indicated in correspondence that it will not renew membership from July 1 by resigning from the national association. The band has created a sense of musical excitement within the movement since its rebirth two years ago and created additional opportunities for aspiring pipers and drummers seeking top-level experience. We are, therefore, greatly disappointed with the announcement made on behalf of the band and it is our wish the band membership sees merit in continued participation in the pipe band movement.
Last month, PBA was compelled to investigate what was later determined to be
a breach of the Member Protection Policy, admitted without apology, by five people. The offending social media post and commentary constituted cyber-bullying and creation of a hostile environment that brought the association into disrepute.
Following requests of the five to address the breaches and identical replies received, penalties were subsequently determined and the five advised of suspensions ranging from 12 months partially suspended to 24 months plus periods of probation, also requiring that they issue an unreserved apology.
At no time has national management committee imposed sanctions on the band itself or other members of the band.
Pipe Bands Australia has a responsibility to protect all members and officials from intimidation, cyber-bullying and publication of false information and strongly recommends greater care and respect by all members when posting on social media and in other fora.
Matters are currently within the period of further defined and prescribed processes and until they are concluded, further comment is inappropriate.
At publication time, Shepherd had not yet provided additional comment when asked to elaborate on the situation and the band's plans. City of Whitehorse had announced its intention to compete at the 2016 World Pipe Band Championships when it was in Grade 2, but when the group was elevated to Grade 1 in July 2015 its plans changed, reportedly aiming to get to the 2017 World's as a Grade 1 band.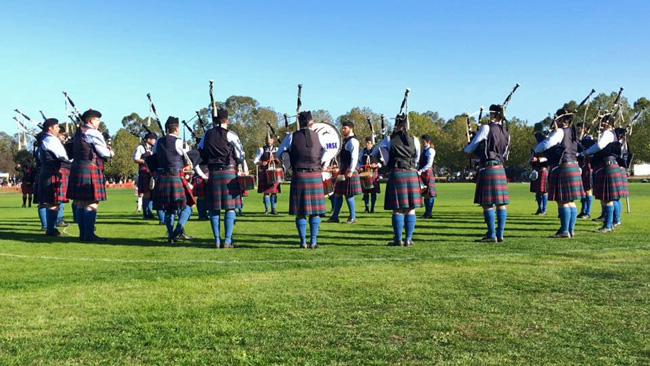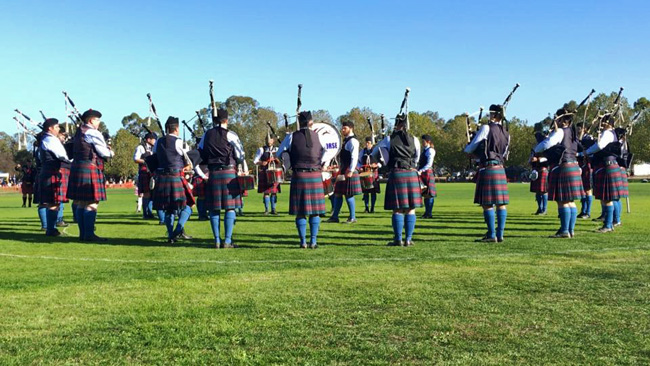 If the band were to join another pipe band association, it is unclear whether the five PBA suspended members would be allowed to compete in Australia or elsewhere, or whether their suspensions would be upheld under reciprocity between associations.
City of Whitehorse was formed in 2014 with Shepherd, who had immigrated to Australia from Scotland several years before. Shepherd was the pipe-major of the now-defunct Clan Gregor Pipe Band of Scotland, which rose to Grade 1 status before dissolving. Also a Scottish immigrant, Goud formerly played with the Grade 1 Strathclyde Police, Polkemmet and Lothian & Borders Police bands in Scotland.