Wilson NZ Champ; Chandler takes Chanter; Kernaghan Clasp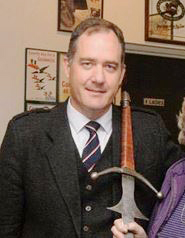 Christchurch – October 21-22, 2017 – Greg Wilson gained the New Zealand Solo Piping Championship at the annual Silver Chanter Competitions put on by the Highland Piping Society of Christchurch. More than 20 competed in the events.
The actual Silver Chanter in New Zealand is for an A-Grade MSR event, unlike the Silver Chanter held at Skye each August, which is for five invited contestants.
Silver Chanter MSR
1st Josh Chandler, Australia
2nd Emmett Conway, Wellington, New Zealand
3rd Sebastian George, Palmerston North, New Zealand
4th Hamish Reade,
Judges: Iain Hines, Stuart Finlayson, Colin MacLellan , Brian Switalla
Clasp MMSSRR (for previous winners of the Silver Chanter)
1st Liam Kernaghan, Wellington, New Zealand
2nd Josh Chandler
3rd Stuart Easton, Palmerston North, New Zealand
Judges: Iain Hines, Stuart Finlayson, Colin MacLellan , Brian Switalla
NZ Championship
Open/A Grade
Piobaireachd
1st Greg Wilson, Christchurch
2nd Richard Hawke, Christchurch
3rd Euan MacCrimmon, Inverness, Scotland
4th Jamie Hawke, Melbourne
Judges: Colin MacLellan, Iain Hines
March
1st Greg Wilson
2nd Andrew Roach
3rd Josh Chandler
4th Richard Hawke
Judges: Stuart Finlayson, Brian Switalla
Strathspey & Reel
1st Greg Wilson
2nd Stuart Easton
3rd Brendon Eade
4th Josh Chandler
Judges: Stuart Finlayson, Brian Switalla
Hornpipe & Jig
1st Liam Kernaghan
2nd Stuart Easton
3rd Josh Chandler
4th Emmett Conway
Judges: Stuart Finlayson, Brian Switalla