World Pipe Band Championships BBC Scotland coverage still TBD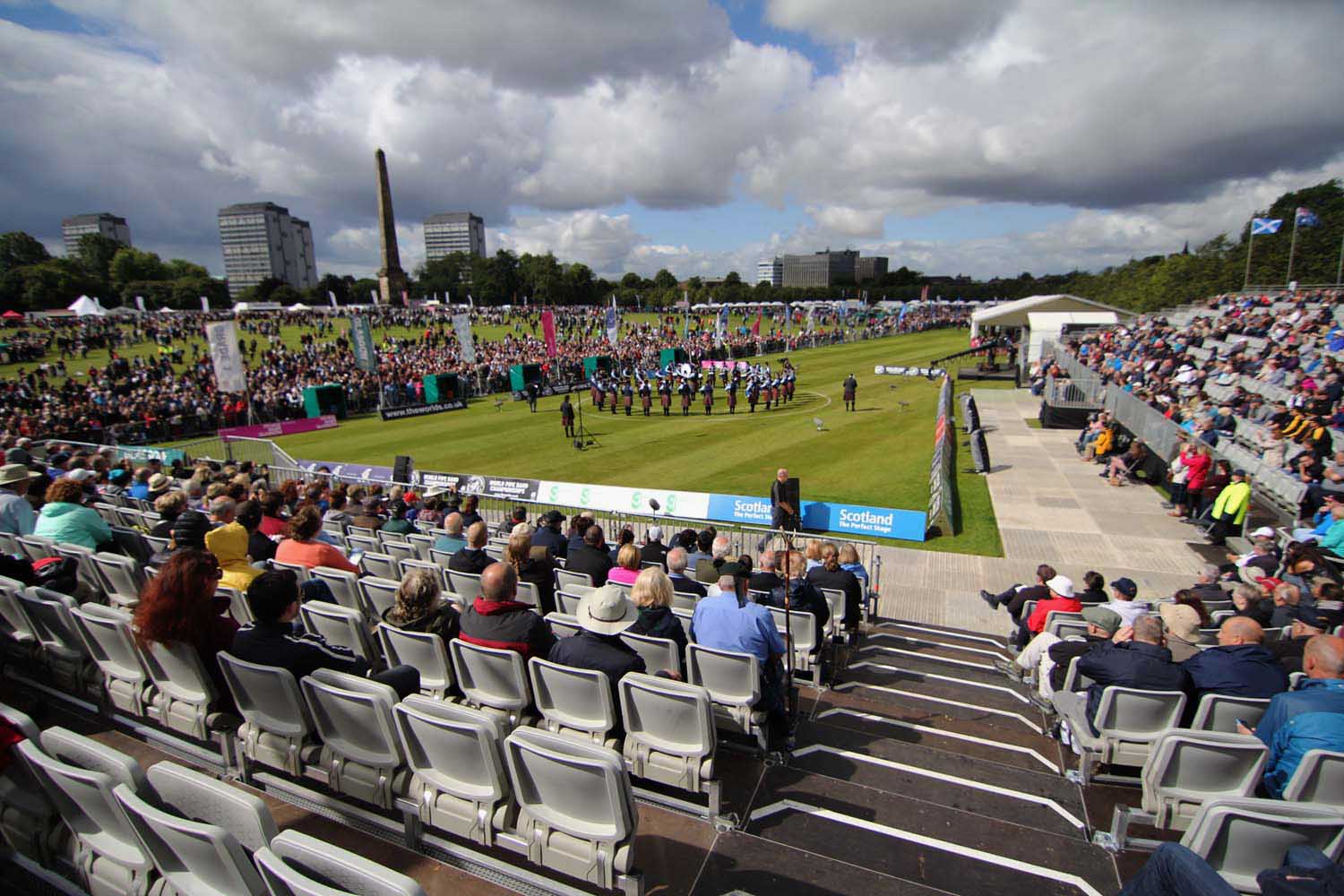 According to both BBC Scotland and Glasgow Life, the live-stream, radio and television coverage of the 2023 World Pipe Band Championships on August 18-19 in Glasgow are still to be determined.
A spokesperson for Glasgow Life, the organization that licenses the competition from the Royal Scottish Pipe Band Association and organizes all other aspects of the event, said, "Arrangements for this year's event are currently being finalized so as yet, we are not yet in a position to confirm these."
Similarly, when asked, a spokesperson for BBC Scotland was unable to confirm the national broadcaster's live-streaming or recorded programs from the competition.
For most of the last two decades, BBC Scotland has invested heavily in the World Championships, bringing in a multitude of mobile recording units, high-definition cameras, and dozens of state-of-the-art microphones to capture the Grade 1 competitions in spectacular detail.
The BBC's programming of the 2022 World's was unconfirmed at this time last year and not announced until July.
The publicly funded network has been under near-constant pressure to cut costs, and in the last year elected to eliminate the weekly "Pipeline" radio program that had run consistently for 100 years in favour of a less-costly production based on commercial recordings rather than original in-studio and remotely-captured content.
Even with 20,000 worldwide signatories to a petition to keep Pipeline, plus Scottish Parliament hearings defending the importance of the program for bolstering the Scottish arts, the show was nonetheless nixed.
The cancellation of Pipeline as the piping and drumming world knew it brought an end to long-time host Gary West's involvement with the BBC. West subsequently launched his own weekly podcast devoted specifically to piping and drumming.
Details of the licensing deals between the RSPBA, Glasgow Life and BBC Scotland have never been made public. The RSPBA reported total revenues of £256,721 (approximately $434,000) from the 2022 World's, making the competition by far the biggest generator of income for the association.
Bands featured on the BBC's live and recoded programs receive a small remuneration for their work and, by entering the competition, each band agrees to give up the rights to the use of their recorded performances.
First prize for the winner of the 2022 Grade 1 World Championship was reportedly £1,500.