World's 2018 Grade 1 Final settled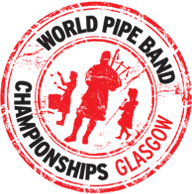 Glasgow – August 17, 2018 – The 12 bands that have qualified for the Grade 1 Final of the World Pipe Band Championships were determined today at Glasgow Green in mostly overcast, occasionally rainy weather.
In alphabetical order, they are:
78th Fraser Highlanders
Dowco Triumph Street
Field Marshal Montgomery
Inveraray & District
Johnstone
Peoples Ford Boghall & Bathgate Caledonia
Police Scotland Fife
ScottishPower
Shotts & Dykehead Caledonia
Simon Fraser University
St. Laurence O'Toole
Vale of Atholl
The RSPBA conducted spot checks of band rosters to ensure that all players were registered as per the rules. Dowco Triumph Street was stopped after the band performed its medley to check playing members against its submitted roster of members.
Johnstone made it to the final for the first time since the band has been in Grade 1. Bands accustomed to making the final, like the Glasgow Police and the New Zealand Police, might have been particularly disappointed.
None of the three bands travelling all the way from New Zealand made it through.
The finalists were from a total of 22 bands that competed in two groups, each playing a Medley and March, Strathspey & Reel of their own choosing in two separate events. The 12 finalists are required to compete with a different Medley and MSR on Saturday, August 18, again at Glasgow Green.
The order of play for each group was:
Group 1
Johnstone
St. Laurence O'Toole
Simon Fraser University
Manawatu Scottish
New Zealand Police
Canterbury Caledonian
Police Scotland Fife
Police Service of Northern Ireland
Inveraray & District
Peoples Ford Boghall & Bathgate Caledonia
Bagad Cap Caval
Group 2
Glasgow Police
78th Fraser Highlanders
Lomond & Clyde
Shotts & Dykehead Caledonia
Glasgow Skye Association
Vale of Atholl
Field Marshal Montgomery
ScottishPower
Denny & Dunipace Gleneagles
Buchan Peterson
Dowco Triumph Street
There were two sets of judges, each panel assessing each group of bands once in a different event.
Group 1 MSR Group 2 Medley: Ross Walker, Scotland, and Harry Stevenson, Northern Ireland (piping); Stuart Coils, Scotland (drumming); Jim Baxter, Scotland (ensemble).
Group 1 Medley and Group 2 MSR: Mark Faloon, Northern Ireland, and Ken Eller, Canada (piping); Bill Black, Scotland (drumming); Gordon Lawrie, Scotland (ensemble).