World's roll call: which Grade 1 and Grade 2 bands are in for '23 on The Green?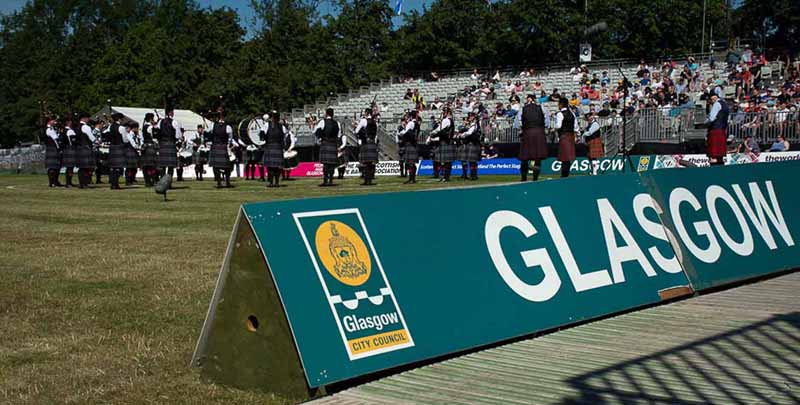 Twenty-twenty-two was a year of regrouping and restoration after a two-year shutdown of pipe band competition through most of the piping and drumming world, with an expected general decline in the number and size of bands competing at the World Championships.
As it turned out, the total number of bands across all grades was off by about a third – a precipitous drop, to be sure, but there was general optimism that a year of rebuilding and reformation would result in more normal numbers.
So, with six months to go before the contest, how do things look for the top grades at the 2023 World's?
Assuming that the known operational UK-based Grade 1 and Grade 2 bands would be attending, we wanted to know about the plans of the international bands – the "overseas" bands, as the RSPBA likes to call any band that isn't a member of their organization.
We asked the pipe-majors of the non-UK functioning Grade 1 and Grade 2 bands around the world if they planned to attend this year. Here's what we know:
Grade 1 will consist of at least 16 bands – an increase of one from last year. Six of those bands are non-UK, including Auckland & District, Canterbury Caledonian Society and Manawatu Scottish planning to make the loooong and super-expensive trip to Glasgow. City of Dunedin are not planning to make the trip this year, nor are the 78th Highlanders (Halifax Citadel), but, as they have for every year since the early 1980s, the 78th Fraser Highlanders and Simon Fraser University, both of Canada, plan to make the trip. (We always have to remind ourselves that St. Laurence O'Toole is considered an "overseas" band, since they're members of their home Irish Pipe Band Association.)
Glasgow Skye Association announced late in 2022 that it had secured new leadership in Pipe-Major Kenny MacLeod and Leading-Drummer Les Galbraith. There's no reason not to believe that The Skye will be back on the road this year, but there's some doubt as to whether they will be in Grade 1 or Grade 2, since the competing band has been shut down since 2019. Similarly, we have not heard anything from Lomond & Clyde or the Police Service of Northern Ireland, so we did not count them.
Of note, the RSPBA has determined that a Grade 1 entry of 18 will result in a return to Friday becoming a qualifier round, with a 12-band final on Saturday. Feedback from most bands reportedly was that they greatly appreciated the format in which all bands compete in four separate events over the two days.
Grade 1 (alphabetical)
78th Fraser Highlanders, Canada
Auckland & District, New Zealand
Canterbury Caledonian Society, New Zealand
Closkelt, Northern Ireland
Field Marshal Montgomery, Northern Ireland
Inveraray & District, Scotland
Johnstone, Scotland
Manawatu Scottish, New Zealand
Peoples Ford Boghall & Bathgate Caledonia, Scotland
Police Scotland & Federation, Scotland
Police Scotland Fife, Scotland
ScottishPower, Scotland
Shotts & Dykehead Caledonia, Scotland
Simon Fraser University, Canada
St. Laurence O'Toole, Ireland
St. Thomas Alumni, USA
If anything changes, we'll adjust accordingly.

What about Grade 2? Last year, 19 bands filled out the grade at the World's. Based on what we know, we can expect a contest of about 18 Grade 2 bands at this year's competition.
We're seeing at least six non-UK bands in the mix this year, again counting those from Ireland.
Grade 2 (alphabetical)
Buchan Peterson, Scotland
City of Discovery, Scotland
City of Edinburgh, Scotland
Highland Granite, Scotland
Kilchoman Distillery Isle of Islay, Scotland
Los Angeles Scots, USA
MacMillan, USA
Manorcunningham, Ireland
North Stratton, Canada
Oban, Scotland
Peel Regional Police, Canada
Portlethen & District, Scotland
Ravara, Northern Ireland
Royal Burgh of Annan, Scotland
St. Joseph's, Ireland
St. Mary's Derrytrasna, Northern Ireland
Uddingston, Scotland
Ulster Scottish, USA
Worcester Kiltie, USA
We understand that MacKenzie Caledonian of Dundee, Scotland, and Wallacestone of Falkirk, Scotland, might be looking to move to Grade 3A. But if those two bands plus Glasgow Skye compete in Grade 2, then they bring the grade to 22 contestants, which would surpass the 22 number that requires the association to run the event in heats. The venerable Bucksburn & District said that they're rebuilding their drum section and foresee their Grade 2 band sitting out the season.
Several international bands in both grades that not going this year (as well as many who are) said that they are planning to attend the 2024 World's.
While doing this, our eyes were opened when we realized that as many as six Grade 2 bands from Northern Ireland that were active in the last decade not only are no longer in the grade, but they don't appear to be operational at all. That's remarkable.
It was also notable how many bands are in flux, whether looking to change grade or in a rebuilding mode, or both. This is likely true across most, if not all, grades. The effects of the pandemic and a changing pipe band landscape continue to be realized.
The 2023 World Pipe Band Championships are scheduled for August 18-19 at Glasgow Green, Glasgow.