World's Saturday live-stream show on despite significant BBC cutbacks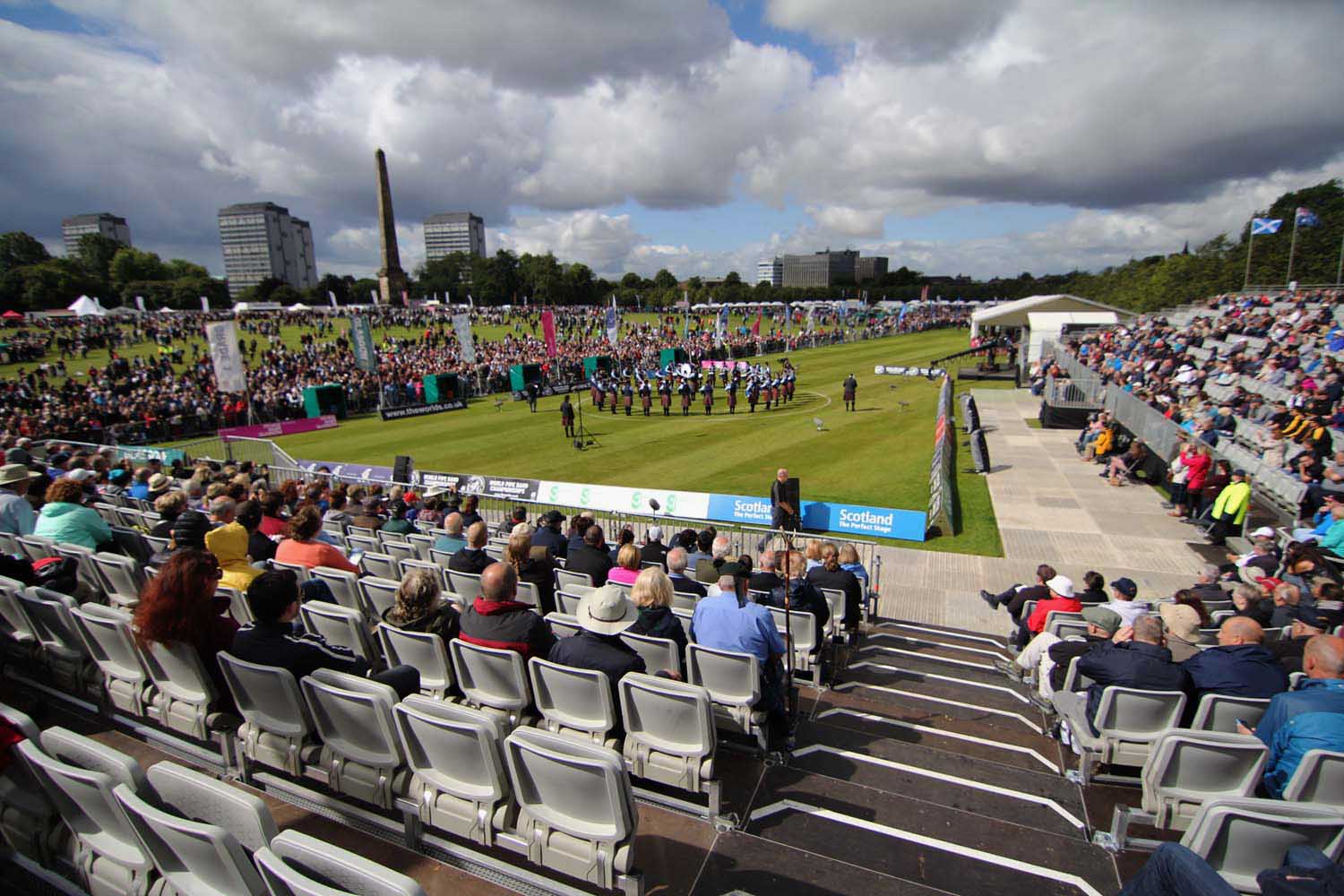 The BBC will once again stream live on the internet the Grade 1 events on the Saturday of the World Pipe Band Championships, according to sources close to the event.
Neither BBC Scotland, the RSPBA nor Glasgow Life has made an official announcement about the matter, but it is believed that the online broadcast will once again be free to all to access.
The organization has broadcast the event 12 times since 2009, with limited accessibility in the first few years.
It is not known if the Friday Grade 1 events will also be streamed as they have been in past years, but without the ongoing commentary from the hosts.
Earlier this year, BBC Scotland received significant negative criticism from the piping and drumming world for the cancellation of Pipeline, the 100-year-old weekly piping and drumming radio program that featured exclusive and original remote and in-studio live recordings of solo pipers and pipe bands.
The rationale for the cancellation was budget cuts across the company, which has been under continual financial stress for many years.
Though the BBC's investment in the streaming and radio and television broadcasts of the World's is not known, it is believed that the organization invests more than a million pounds to capture, produce and broadcast the event. Details of the licensing deal between the BBC and the RSPBA are also unknown.
The BBC is funded almost entirely by British citizens, who pay an annual license fee to access and support the UK's public broadcaster.
A total of 16 Grade 1 bands are expected to compete at the event.