Field Marshal Montgomery: 2016 World Champions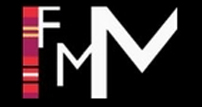 Glasgow – August 13, 2016 – Field Marshal Montgomery gained the 2016 World Pipe Band Championship at Glasgow Green, the eleventh in the band's storied history, in variable but mainly dry conditions rising to about 17 degrees, placing ahead of the 11 other Grade 1 bands that made the final round after a full day of competition on Friday. Each band competed in a march, strathspey & reel event first, then a medley in the afternoon.
A fourth in piping and a fifth in drumming – each uncharacteristic of the band's results in 2016 – essentially cost Inveraray & District the title, losing to Field Marshal Montgomery by a single point. Inveraray had been the choice of many in the pipe band world to win the event. Inveraray was later announced the winner of the RSPBA's Champion of Champions band and drumming prizes for most aggregate points at the association's five major championships.
The Grade 1 medley marked the final competition for drummer Jim Kilpatrick, who concluded a career of more than 50 years in which he amassed more prizes by far than any drummer in pipe band history. The RSPBA did not acknowledge Kilpatrick's contribution in any way, but his band, the Spirit of Scotland, paid homage to him by marching on as the final band in the hours-long march past with Kilpatrick and his drum section at the front of the group.
Johnstone won the Grade 2 event for the second year in a row, virtually guaranteeing the band an upgrade, and Police Service of Northern Ireland wrapped up a stellar season with a second in the same grade, also in all probability locking a move up. The final announcement of the Grade 1 results was not made until about 8:30 pm GMT, in near darkness, when the BBC trained its cameras directly on Field Marshal Montgomery and a fake decoy crew on Inveraray & District, raising each band's hopes that they had won the event, and communicating to other contending bands that they had not.
Grade 1
Overall (12 competed)
1st Field Marshal Montgomery (Northern Ireland)
2nd Inveraray & District (Scotland)
3rd St Laurence O'Toole (Ireland)
4th Shotts & Dykehead (Scotland)
5th ScottishPower (Scotland)
6th Police Scotland Fife (Scotland)
7th Simon Fraser University (Canada)
8th Spirit of Scotland (Scotland)
9th Greater Glasgow Police (Scotland)
10th 78th Fraser Highlanders (Canada)
11th Manawatu Scottish (New Zealand)
12th New Zealand Police
Drumming: St. Laurence O'Toole
Medley
1st Field Marshal Montgomery (1,1,4,2)
2nd Inveraray & District (4,2,2,1)
3rd St. Laurence O'Toole (2,4,1,4)
4th ScottishPower (2,5,3,8)
5th Shotts & Dykehead Caledonia (5,3,7,5)
6th Police Scotland Fife (6,7,6,7)
Judges: Harry Stevenson, Alan Ronaldson (piping); Gordon Craig (drumming); Jennifer Hutcheon (ensemble)
MSR
1st Inveraray & District (2,2,5,1)
2nd Field Marshal Montgomery (1,1,6,2)
3rd St. Laurence O'Toole (5,6,1,4)
4th Shotts & Dykehead Caledonia (3,8,3,3)
5th ScottishPower (4,3,8,6)
6th Police Scotland Fife (9,9,2,8)
Judges: Ronnie McShannon, Jim Wark (piping); Sandy Steele (drumming); John MacInnes (ensemble)
Grade 2
Overall Final (medley, 12 competed)
1st Johnstone (Scotland) (1,1,6,2)
2nd Police Service Northern Ireland (2,4,1,3)
3rd Lomond & Clyde (Scotland) (4,5,4,5)
4th Bagad Brieg (Brittany) (7,2,9,1)
5th Glasgow Skye (Scotland) (5,8,2,4)
6th Buchan Peterson (Scotland) (3,3,7,8)
Judges: Dixie Ingram, Colin Moffett (piping); Gordon Parkes (drumming); Peter Snaddon (ensemble)
Grade 3A
1st Worcester Kilties (USA) (1,1,1,2)
2nd Aughintober (Northern Ireland) (3,2,4,1)
3rd Kintyre Schools (Scotland) (2,5,8,4)
4th Portlethen & District (Scotland) (6,4,6,5)
5th Cameron Highlanders of San Diego (5,6,7,7)
6th Vale of Atholl (Scotland) (ens.pref.) (7,7,9,6)
Judges: John Wilson, Jim Semple (piping); Willie Black (drumming); John Moles (ensemble)
Grade 3B
1st Perth Metro (Australia) (2,1,8,1)
2nd Wallacestone & District (Scotland) (4,2,4,4)
3rd St. Joseph's (Ireland) (5,5,3,8)
4th Prestonpans Royal British Legion (Scotland) (ens.pref.) (10,6,5,2)
5th Bothwell Castle (Scotland) (9,9,2,3)
6th 2622 (Highland) Squadron R.A.F (Scotland) (7,7,1,9)
Judges: Robert Pollock, Tom Brown (piping); Lee Innes (drumming); Ciaran Mordaunt (esnsemble)
Juvenile
1st George Watson's College (Scotland) (1,3,1,2)
2nd Dollar Academy (Scotland) (3,1,3,1)
3rd George Heriot's School (Scotland) (4,2,2,3)
4th Peoples Ford Boghall & Bathgate Caledonia (Scotland) (2,5,6,4)
5th West Lothian Schools (Scotland) (5,4,4,6)
6th Preston Lodge High School (Scotland) (6,6,5,5)
Judges: Harry Stevenson, Alan Ronaldson (piping); Gordon Craig (drumming); Jennifer Hutcheon (ensemble)
Grade 4A
1st Ullapool & District (Scotland) (5,1,6,4)
2nd Cleland Memorial (4,4,7,2)
3rd Portavogie (ens.pref. (8,6,1,3)
4th Burntisland & District (Scotland) (2,2,9,5)
5th Tullylagan (3,11,2,7)
6th Cullybackey (Northern Ireland) (9,5,5,6)
Judges: Terry Lee, Donald MacPhee (piping); Paul Brown (drumming); Robert Mathieson (ensemble)
Grade 4B
1st Johnstone (Scotland) (3,2,3,1)
2nd Clontibret (Ireland) (5,6,2,3)
3rd St Marys, Derrytrasna (1,1,9,6)
4th Lochryan (Scotland) (2,4,8,4)
5th Davidson's Mains & District (Scotland) (6,7,15,2)
6th Gilnahirk (Scotland) (8,8,4,12)
Judges: Ken Eller, Gordon Lawrie (piping); Mark Wilson (drumming); Jim Campbell (ensemble)
Novice A
1st North Lanarkshire Schools (Scotland) (4,1,1,3)
2nd Dollar Academy (Scotland) (ens.pref.) (3,5,5,1)
3rd Oban High School (Scotland) (1,2,7,4)
4th George Watson's College(Scotland),(2,4,3,6)
5th Scots College (Australia) (6,3,10,2)
6th George Heriot's School (Scotland) (5,9,2,7)
Judges: Ian Wood, Cameron Edgar (piping); Stuart Coils (drumming); Jim Baxter (ensemble)
Novice B
1st Troon Boys Brigade (Scotland) (ens.pref.) (2,3,7,1)
2nd Bucksburn & District (Scotland) (1,2,6,4)
3rd Sgoil Lionacleit (3,1,13,5)
4th Lochgelly High School (Scotland) (4,13,3,3)
5th North Lanarkshire Schools Development (Scotland) (6,9,1,10)
6th MacKenzie Caledonian (Scotland) (5,5,11,7)
Judges: Ian Wood, Cameron Edgar (piping); Stuart Coils (drumming); Jim Baxter (ensemble)