£50,000 contributed for Lonach Highland Games Senior Piobaireachd competition
A kindly benefactor has contributed a total of £50,000 to support a £1,000 prize purse for the Senior Piobaireachd competition annually at the Lonach Highland Games in Scotland for the next 50 years.
There will be much larger cash prizes for the top-three finishers: 1st: £500, 2nd: £300, and 3rd £200, and the contest will be open to any piper older than 18, with no apparent grading requirement from the Competing Pipers Association. No decision has been made so far on the number of tunes that have to be submitted, but reportedly will be either the usual three or four.
Ivan Reid has made the donation in memory of his uncle Charles Morrison, "a man of music" who was born in 1899, served in the Great War, immigrated to Canada and later returned to Scotland and was a piper with the Lonach Pipe Band, which is still active today. The Lonach Highlanders traditionally have a ceremonial march to the games.
The winner will also receive the new Charles Morrison Medal.
It was Ivan Reid's respect for his uncle's love of the music and the associated camaraderie that led to the gift being made.
The Lonach Games are held in Strathdon, Aberdeenshire, about 40 miles west of Aberdeen. The event, this year on August 26th, is smack dab between the Argyllshire Gathering at Oban (August 23-24) and the Northern Meeting at Inverness (September 4-5), so it's hoped that the prize will attract many of the world's best solo pipers.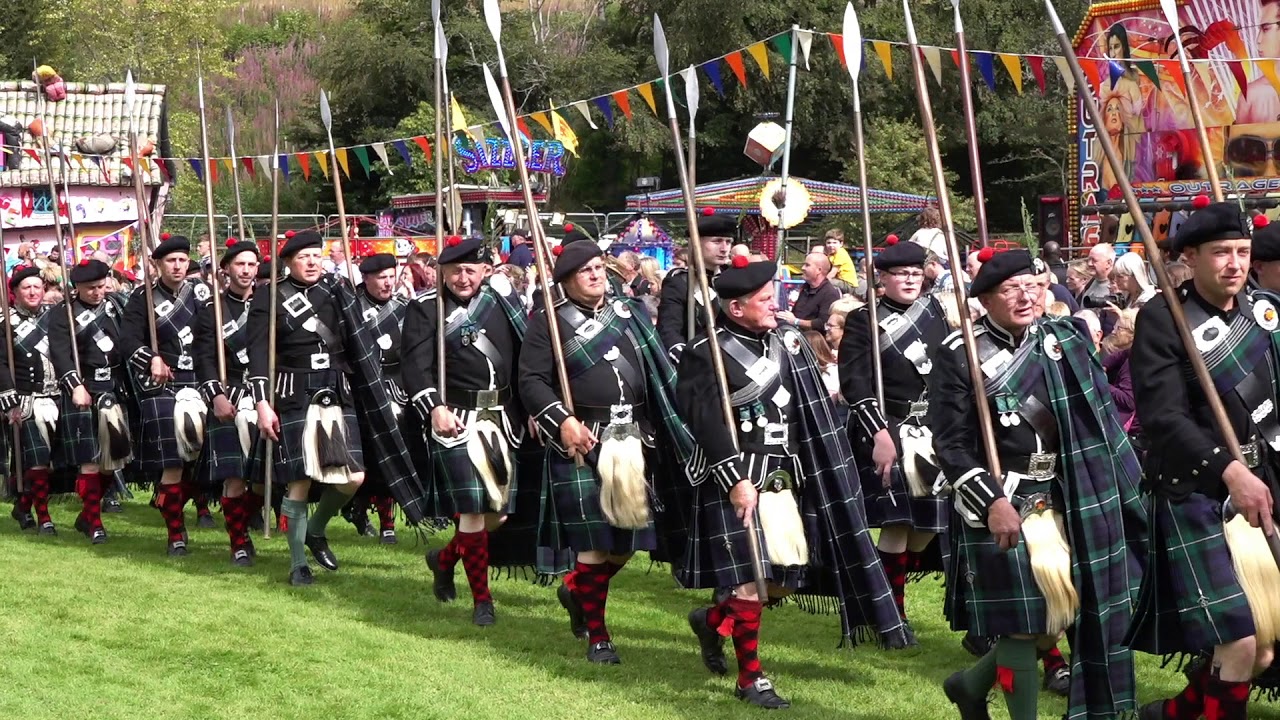 According to organizers, "It was Ivan Reid's respect for his uncle's love of the music and the associated camaraderie that led to the gift being made."
"In the days before television brought the curtain down on DIY entertainment Uncle Charlie and his fiddling friends would often gather to make music, an impromptu concert in the store of the shop," said Reid in a statement. "His expertise in prising music from a crosscut saw, held upright between the knees, the blade twisted to various degrees and played with a bow was demonstrated on stage as a member of our local concert party, the Strathdon Sparklers. In years to come, my wish is for pipers to mark on their calendar the fourth Saturday in August when in increasing numbers they journey to the arena in Bellabeg to compete in friendly rivalry. My uncle Charlie would have smiled saying, 'I like the sound of that.'"
The Lonach Highland Games is one of the world's longest-running. The event has always been organized by the Lonach Highland & Friendly Society, founded in 1823 by Sir Charles Forbes, 1st Baronet of Newe and Edinglassie (1773-1849).