78th Frasers make a bass change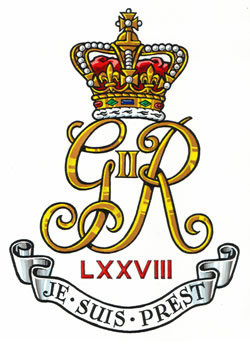 The Grade 1 78th Fraser Highlanders of Ontario have made another change at bass drum, with Sean Allan leaving before playing in a competition since he was appointed to the role in early September 2017, according to several sources who spoke on condition of anonymity. Pipe-Major Doug MacRae confirmed that Allan had left and that Christina Hanks is the band's new bass drummer.
+ 78th Frasers replace Rowe with Allan on bass
Allan had replaced Johnny Rowe, who was dismissed without notice. Allan is 78th Fraser's Lead-Drummer Drew Duthart's brother-in-law and had come over to the band after several years with the Grade 1 Toronto Police. Toronto Police Pipe-Major Sean McKeown confirmed that his band had no plans to make another change at bass drummer as a result of Allan leaving the 78th Frasers. Cam MacGibbon remains the big drummer with the Toronto Police.
Shortly after leaving the 78th Frasers, Rowe was snapped up by Grade 1 Dowco Triumph Street of Vancouver and Glasgow.
+ Men on bass: Triumph Street, Toronto Police
Allan had returned to the pipe band scene after playing with in the Live In Ireland re-enactment concerts in Glasgow and Belfast. He is the son of the late Luke Allan, the 78th Frasers' bass drummer in the 1980s. The elder Allan later joined the Toronto Police to play with his son-in-law, Duthart, and later became a member of the Grade 1 78th Highlanders (Halifax Citadel) of Nova Scotia, where he finished his playing career.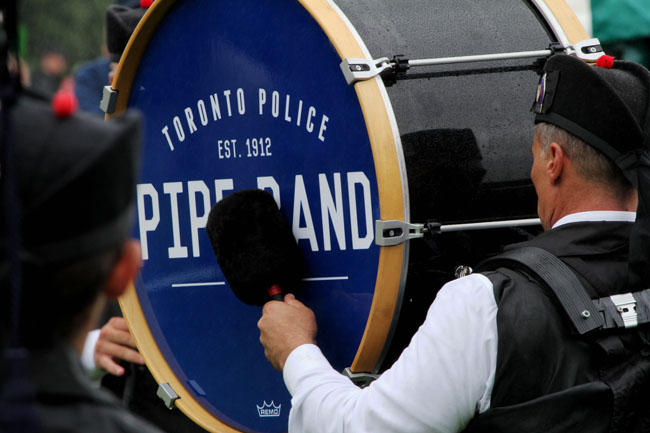 Sean Allan has not yet responded to a request for comment.