A conversation with Ally the Piper, the world's most famous piping performer – Part 1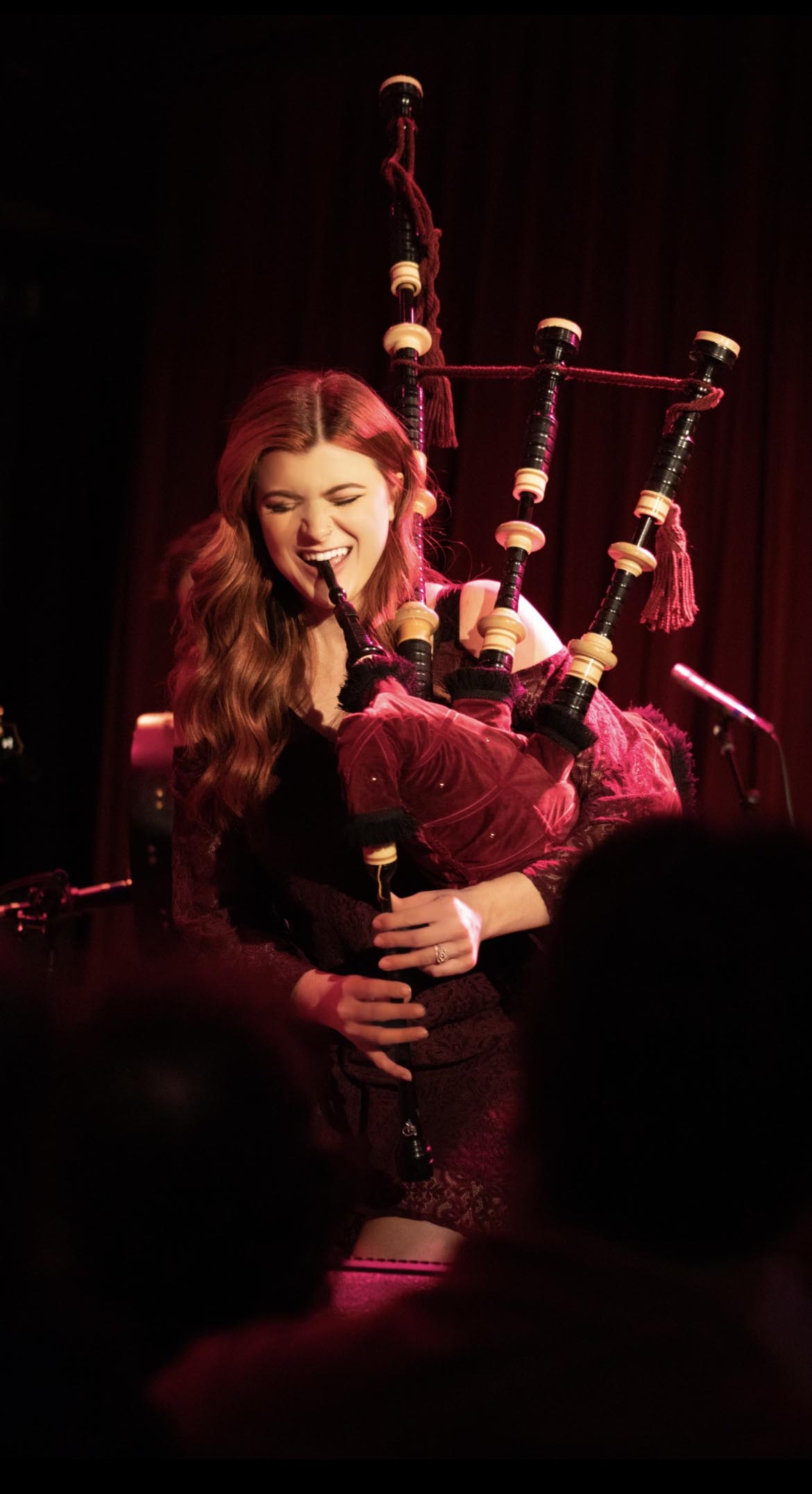 The most famous piper in the world isn't a competing player from Glasgow, Vancouver, or Wellington, she's from New York, and her name is Ally Crowley-Duncan, known to more than two-million fans (and counting) worldwide as "Ally the Piper."
And she's no squealy-bagging hack. Ally the Piper is an accomplished technical and musical player with a raft of amateur Grade 1 solo piping medals from her five years competing on the Eastern United States Pipe Band Association circuit to back it up.
After only about five years playing, by 2016, she was going great guns with the whole competition thing and an invitation to the Nicol-Brown Amateur Championship. She was almost certain to be upgraded to the Open/Professional class when a series of unfortunate events shook her up.
A severe concussion, the pandemic, and job loss might cause most to wallow in sorrow. But rather than wallowing, she got creative.
Crowley-Duncan tried Facebook Live for an online concert of mainly traditional pipe music, which went well and was gratifying for the appreciation she received from a small audience.
Then, on a whim, she made a video of her playing Terry Tully's hornpipe, "The Pumpkin's Fancy." She posted it to TikTok, and people liked it – a lot. It gained more than 150,000 views right off the bat, proving that there is an audience for quality piping.
Practice, practice, and more practice paid off, as did teaching herself video recording and editing. After a few posts to YouTube, Instagram and TikTok, the numbers started to explode.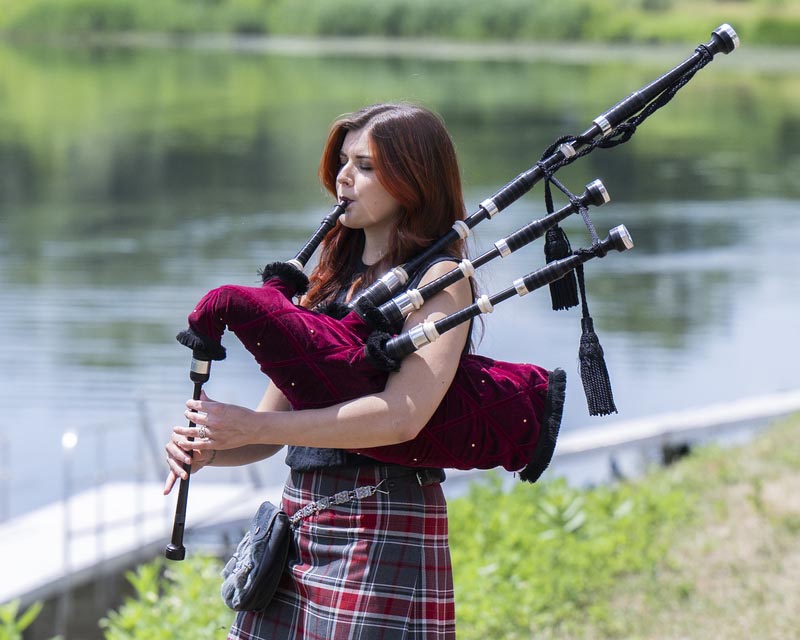 With her degree in classical piano, voice and piping from Edinboro University in Pennsylvania, she's an expert in music theory, composition, and performance. She transposed the lead guitar solos from a few mega-hit songs to the Highland pipes, altering chanter pitch and our standard fingering away from our traditional nine-notes to find the required naturals to play covered classics.
Today, her views, likes and followers on social media platforms are staggering: 1.6-million followers on TikTok and nearly 18-million likes. Nearly 300,000 followers on Instagram, views gaining tens of thousands of views within hours, hundreds of thousands in a day. Comments from her fans run in the thousands with each video.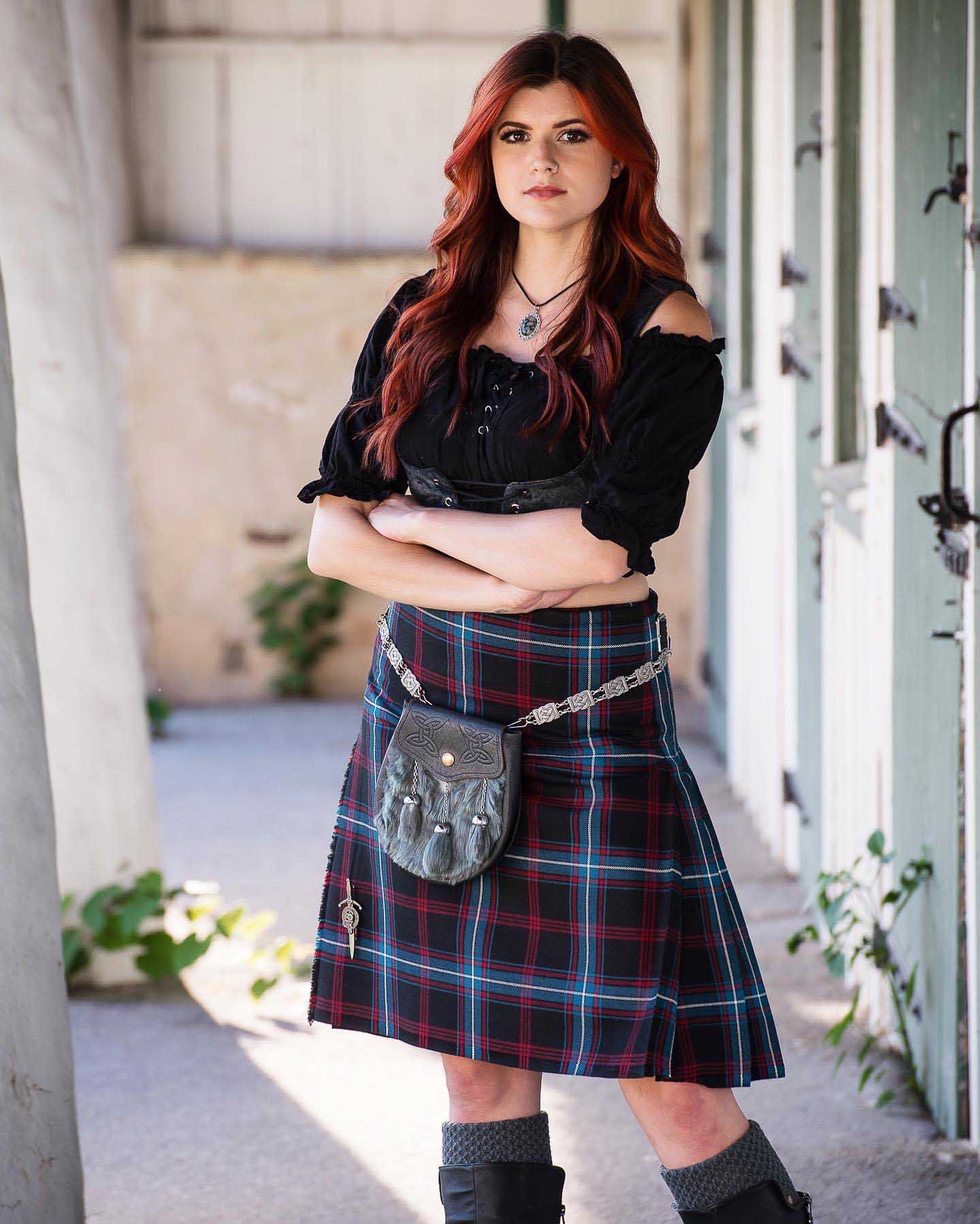 Her @allypiper YouTube Shorts have massive popularity, with her piece showcasing her path as a musician at 20-million views and still building.
Ally the Piper's job is her music, and she has earned endorsements from companies, including G1 Reeds, who have made custom-pitched pipe chanters for her.
Not only is her playing bang-on with classic songs like Lynyrd Skynyrd's "Freebird," or Metalica's "Master of Puppets," or the Eagles' "Hotel California," or an original rendition of AC/DC's "It's a Long Way to the Top," but she presents a unique kilted style that's a merger of Joan Jett meets Outlander.
Like Olivia Rodrigo, Billie Eilish, and many more of today's biggest stars, Ally the Piper's path to gaining attention has been through clever covers of famous songs. And it's not just Highland pipes. She plays flute, clarinet, whistles, uilleann pipes, saxophone and piano.
She is a gifted musician and perhaps even more importantly, a talented and creative performer.
To her great credit, Ally works to educate her audience on the Highland pipes. She's made several explainer videos and, even with her intrinsic sense of humour, she can get pretty serious when she feels her primary instrument isn't being taken seriously.
As we wrote about almost 20 years ago, until the Highland pipes are considered an ensemble instrument by proving it with covers of recognizable songs (see the Red Hot Chilli Pipers), we might be destined to play for a dwindling number of purists.
She and violinist Mia Asano, also classically trained, are about to head on their first in-person concert tour of the northeast United States. A few dates sold out shortly after tickets went on sale.
And before you diss Ally Crowley-Duncan for being a piping heretic, know that she most likely can play technical rings around most of us – not that she would ever say that. She's as self-effacing, humble as anyone, and grateful for what she has achieved.
Ally puts in about 80 hours every week towards her piping videos. We were pleased that she took a few minutes away from polishing her rendition of Ozzy Osbourne's "Crazy Train" to connect with pipes|drums for a discussion, which we'll run in two parts.
Stay tuned to pipes|drums for Part 2 of our conversation with Ally the Piper.