All set for 20th Springbank Invitational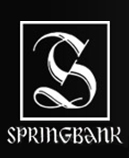 The 20th annual Springbank Invitational Solo Piping Competition is set for Saturday, September 14, at the Seafield Hotel in Campbelltown, Argyllshire, the cradle of modern piping. Nine elite solo pipers will competed, each invited based on results from top competitions over the last 12 months.
Callum Beaumont, Linlithgow, Scotland
Glenn Brown, Glasgow
Finlay Johnston, Glasgow
Stuart Liddell, Inveraray, Scotland
Angus D. MacColl, Benderloch, Scotland
Roddy MacLeod, Glasgow
Peter McCalister, Dunblane, Scotland
Willie McCallum, Bearsden, Scotland
Iain Speirs, Edinburgh
Each will compete in Piobaireachd, MSR, Hornpipe & Jig and 6/8 march events, and all know in advance the tunes that they will play. Only the piobaireachd and MSR count towards the overall prize.
The contest is sponsored by the local Springbank Distillery and was started in 2000 by the venerable Kintyre Piping Society. The late Willie McCallum Sr. was the driving force behind the original event, coinciding with the tercentenary of the village of Campbeltown being designated a royal burgh.
An ongoing feature of the event is that compositions by Argyllshire pipers are showcased, and this year there will be 6/8 marches by the late Hugh MacCallum, three by John MacKenzie and two by George McIntyre. The 6/8 event is staged as a tune-up before each contestant commences his piobaireachd.
Callum Beaumont was the winner of the 2018 Springbank Invitational.
As always, those younger than 18 get in for free.
Judges for all events are Murray Henderson, Dr. Angus MacDonald and John Wilson.
Stay tuned for results from the 2019 Springbank Invitational as they are known.
---
Related articles

Beaumont wins Springbank Invitational
September 17, 2018
---

Willie McCallum Sr., 1928-2016
April 9, 2016
---

Hugh MacCallum: the pipes|drums Interview from the Archives – Part 1
July 15, 2019
---

Hugh MacCallum: the pipes|drums Interview from the Archives – Part 2
August 18, 2019
---

Hugh MacCallum, 1942-2019
May 28, 2019