Bands get together to honour Ulster pipe band legend Frank Andrews in Ballymena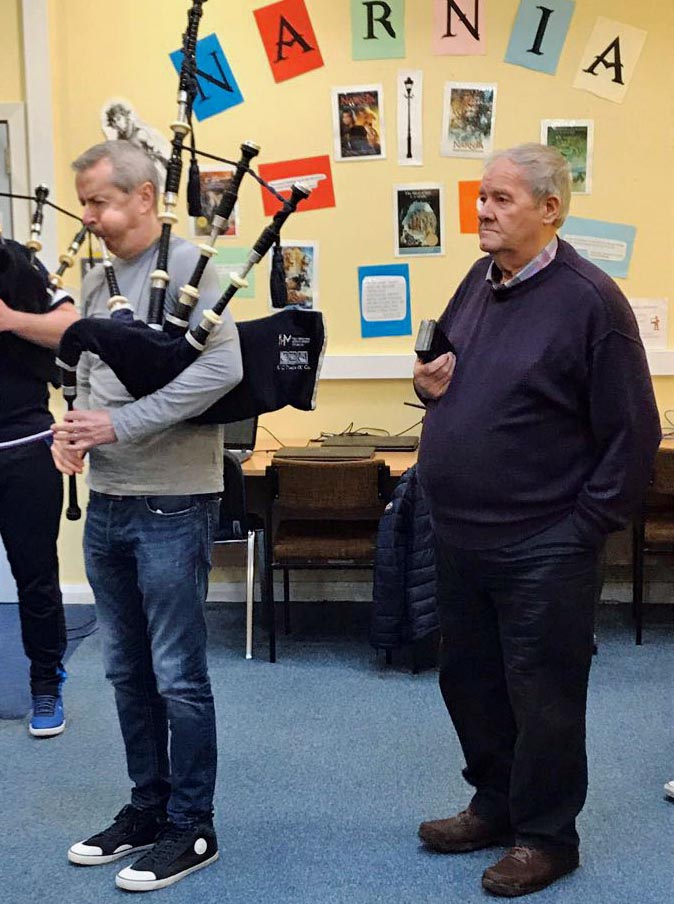 Northern Ireland's Field Marshal Montgomery and McNeillstown and special guests will band together to literally sing the praises of the late pipe band legend, Frank Andrews, on Friday, April 28th at the Tullyglass House Hotel in Ballymena, Northern Ireland.
A key non-playing member as the drone technician for 13-time World Champions Field Marshal Montgomery, Andrews died in March 2020 at the age of 74. He was pipe-major of the then Grade 1 McNeillstown for many years and a playing member of the band until his passing.
Frank Andrews' son, James, has since stepped in as Field Marshal's drone tuner.
McNeillstown will open the show, followed by the Frank Andrews Tribute Choir made up of members of  "Grace in Harmony," a group Andrews – an avid fan of gospel music – sang with. The first half will close with the 2022 World Pipe Band Champions in full force.
The second half of the concert promises to feature Graham Drummond, Glenn Ross, Scott Wallace and Emmett Conway, the quartet of pipers who represented Field Marshal Montgomery at the International Quartet Competition at Piping Live! in 2018 and 2019. (Conway became the pipe-major of Grade 1 Shotts & Dykehead Caledonia in 2019.)
The choir and another set by Field Marshal Montgomery will conclude the half, which also will be interspersed with interviews with several who knew Frank Andrews well.
"My dad sang bass in church choir for over 50 years, and he sang in the Ballymena Presbyterian Male Voice Choir for over 30 years, and sang in the Soul Purpose quartet in later years," James Andrews said. "He was also a member of Grace In Harmony in his last years, so he was singing most weekends plus played bass guitar with the church praise band. Just loved his gospel music as well as pipes."
A spokesperson for Field Marshal Montgomery said that the concert is the first opportunity to pay proper tribute to Frank Andrews, as he passed away only days before much of the world shut down for two years due to the pandemic.
Tickets are available here, and are priced £15 for children and £25 for adults, with proceeds going to support Air Ambulance NI.
In 2020, pipes|drums featured an interview with Field Marshal Montgomery Pipe-Major Richard Parkes who talked about Frank Andrews' role with the band and his contributions toward helping them achieve the refined drone quality for which the band is renowned.