Belfast reenactment not yet a sellout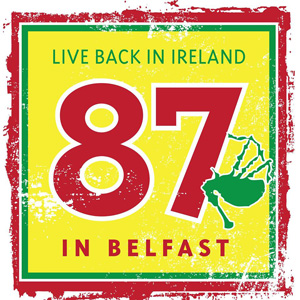 The February 25th "Live Back in Ireland" show at the Waterfront concert hall in Belfast is still not a sellout, with hundreds of tickets remaining one day before the show, although organizers are expecting and hoping for a last-minute rush and walk-up sales on the day.
But organizers said that the event has already exceeded sales from the 2010 Field Marshal Montgomery and Simon Fraser University concert of 2010 at the same venue, with more the 1,200 tickets taken.

The main concert hall of the Belfast Waterfront conference and entertainment centre seats more than 2,000 and tickets are priced at £25 each, £5.50 more than what was charged for last year's Field Marshal Montgomery IMPACT concert at the Glasgow Royal Concert Hall.
+ Live In Ireland in N.I. coming in February
The Belfast concert is being organized and funded by the RSPBA's Northern Ireland branch, which is covering the cost of travel and accommodation for those in the show. The organizers reportedly are not paying a fee to the performers, despite the potential of the event to make money for the branch.
According to several sources close to RSPBANI, the branch allegedly has a large amount in savings that it has reported publicly in general terms. Speculation by some is that the funds eventually will be used to secure a headquarters for the branch, which is one of the most prosperous and powerful of all of the RSPBA's many divisions across the UK.
Surviving and available members of the 1987 78th Fraser Highlanders Pipe Band that performed in the "Live In Ireland" concert in Ballymena, Northern Ireland, which the 2017 event pays homage to, have been in Belfast since Wednesday and practicing the entire repertoire from the original show for months.
Joining the original members are several well-known special guests who, while they were never members of the 78th Fraser Highlanders, have a personal connection with the music of that they heard on the top-selling Live In Ireland album. Pipe band luminaries like Richard Parkes, Stuart Liddell, Terry Tuly and Stephen Creighton will be on the Belfast stage, as they were at the first reenactment event in January 2016 at Celtic Connections.
+ 87 78: reflections on the past