Bleary searching for new LD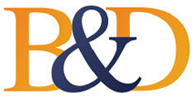 The strains on pipe bands at the top level continue with Bleary & District's Lead-Drummer David Brown retiring and the recently-minted Northern Ireland Grade 1 band commencing its search for a replacement.
"We want to thank David for his support and leadership over the last four seasons," Bleary Pipe-Major Nigel Davison said. "David was part of the leadership team who got the band back on the road in 2012 and in 2015 the drum corps lifted the World Drumming title in Grade 2. We are seeking someone with drive and enthusiasm to come in and take lead of the back end of the band."
Brown was a former member of the Grade 1 Royal Ulster Constabulary's "super corps" led by Gary Corkin, who recently took over Vancouver-based Grade 1 Dowco Triumph Street's drum section. Royal Ulster Constabulary is now known as the Police Service of Northern Ireland, which was promoted to Grade 1 this fall.
The band said that Brown's replacement will "preferably" be based in Northern Ireland, but that they are welcoming applications from anywhere, and that expressions of interest should be in by October 7th, sent to Davison by email.
After very successful years in Grade 2, Bleary & District enjoyed a relatively solid first year in Grade 1, which is generally considered to be the toughest transition for a pipe band to make. A source with the band said that Bleary "is ready to put in another hard winter's practice for our second year in Grade 1. We have a strong pipe corps in place and there is a corps of drummers already waiting there for a new leading drummer to come in."
Brown had to miss the All-Ireland Championships and other contests for health reasons, and his son stepped in to the lead-drummer position until the World Championships.
Brown's departure is the latest leading-drummer to depart or be dismissed from a top-grade band, following news of Peel Regional Police and Greater Glasgow Police Scotland undergoing changes. The Grade 2 MacKenzie Caledonian of Dundee, Scotland, is also reportedly searching for a new lead-drummer.