British Drum Company adds Shedden, McLees to pipe band effort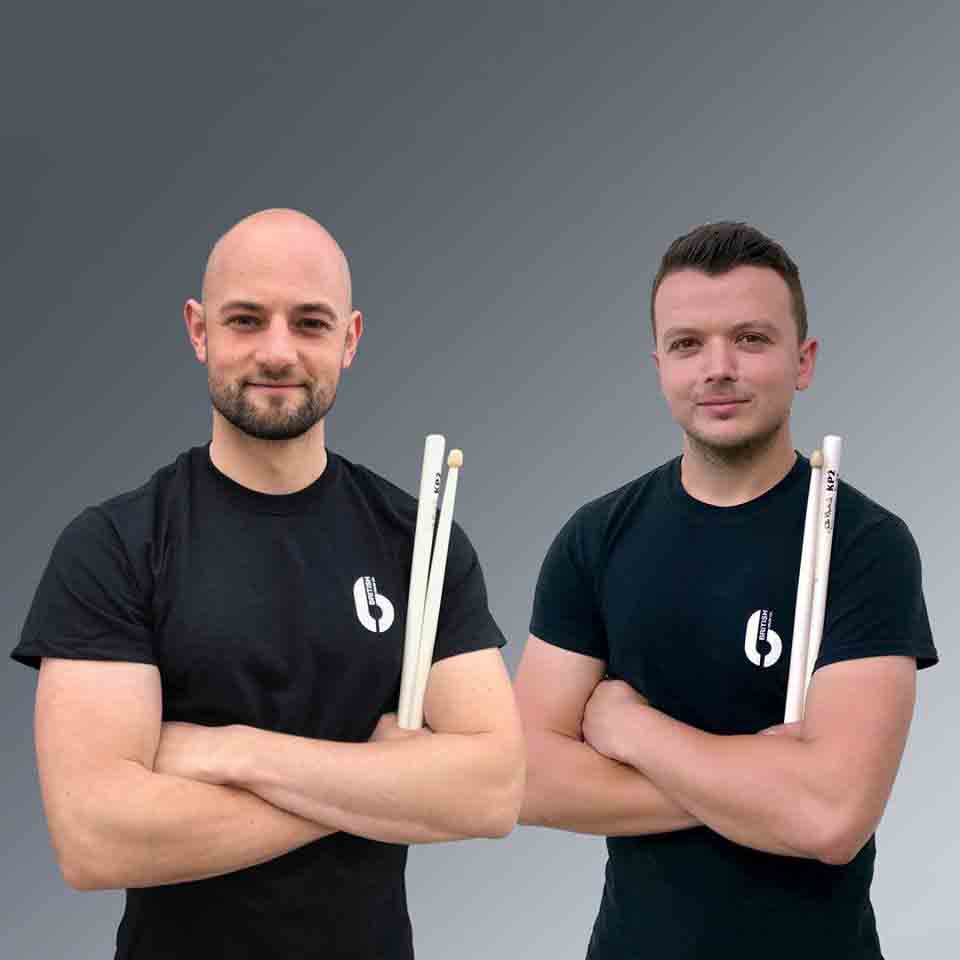 The three-year-old Manchester-based percussion design and manufacturing company, British Drum Co., has brought on two top exponents of pipe band drumming onto its Marching Division, with the addition of Gareth McLees and David Shedden.
The two snare drummers join 16-time World Solo Pipe Band Drumming Champion Jim Kilpatrick, who was added to the organization last month.
+ Kilpatrick joins British Drum Co., leaves Pearl Percussion
Shedden is a veteran of Kilpatrick's past corps, playing with Grade 1 Shotts & Dykehead Caledonia and, in 2016, Spirit of Scotland. He recently immigrated to Australia to be Principal Drumming Instructor at the Canberra College of Piping and Drumming.
McLees is a current member of Grade 1 Field Marshal Montgomery, where he has participated in six World Pipe Band Championship victories, including FMM's twelfth title this past August. He also has been a past member of Kilpatrick's corps.
Both McLees and Shedden have featured prominently in prize lists at past World Solo Pipe Drumming Championships.
"It's a busy time for the British Drum Co. Marching Division and we're honoured that Steven and Gareth have chosen to become part of the BDC family," said Stu Warmington of the British Drum Co. "We're looking forward to working with both of them in the coming months."
Kilpatrick left his job with Pearl Percussion in favour of the British Drum Co., which is working on designs for a full range of pipe band instruments. At publication time, Warmington had not confirmed details of plans.
The pipe band percussion instrument marketing is currently dominated by three manufacturers: Northern Ireland-based Andante; Pearl, headquartered in Nashville, Tennessee; and Premier Percussion of Leicester, England.
After a career that lasted longer than 50 years, unsurpassed in terms of major prizes won, Kilpatrick retired from competition after the 2016 season, the World Championships being his final performance.
+ Jim Kilpatrick to retire after World's (video)