Bruce Gandy launches newest charitable campaign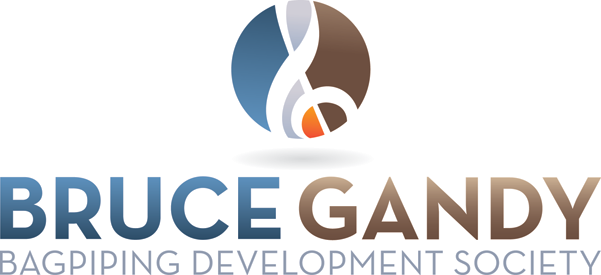 Renowned piper and teacher, Bruce Gandy, is launching a new charitable campaign that he hopes will see young pipers receive funds to further their success.
Called simply "The Pipers' Scholarship," and coordinated via Bruce Gandy Music and the Dartmouth, Nova Scotia-based piper's Bruce Gandy Bagpiping Development Society (Bruce Gandy Foundation). He is encouraging anyone interested to contribute at least $10 via PayPal. All of the money between now and Christmas will go into a collective fund, which will be awarded to a piper or pipers for tuition.
Anyone who contributes $10 or more will receive a free electronic copy of Gandy's Contemporary and Traditional Music for the Highland Bagpipe Book 4, which carries a retail price of $20, plus shipping.
"We feel very fortunate and blessed to have had support from many different people on many different projects to allow us to now give forward," Gandy said. "Everyone who donates will have their name published at the end of the year, and can feel very special, knowing that they are directly a part of this fund raiser to help deserving pipers achieve their goals."
The Bruce Gandy Bagpiping Development Society is a listed Canadian Charity with a board of directors of six who will determine scholarship recipients.

It's the latest charitable initiative from the accomplished piper, who has won both Gold Medals, the Bratach Gorm, and a raft of other major prizes in his 40-plus-years career in solo piping and pipe bands. He launched the Bruce Gandy Bagpiping Development Society in 2010, and since then has held a number of charitable campaigns, all with an aim to further piping for young students.
+ Auction for Gandy Development fund starts March 1st
To donate via PayPal, click here and look to the right side of the page for information.
Non-profit pipes|drums has made a monetary contribution to the BGBDS Pipers' Scholarship campaign. All funds from the online magazine from advertising and subscriptions that are left over from the upkeep of the publication are committed to similarly worthy and non-profit piping and drumming causes.
Be sure to check out the five-part Bruce Gandy: the pipes|drums Interview from 2015.
+ Bruce Gandy: the p|d Interview – Part 1
Gandy is currently preparing to compete along with his son, Alex, and eight other contestants, at the 2018 Glenfiddich Invitational Solo Piping Championship at Blair Atholl, Scotland, on October 27. It will be the first time in the event's 45-year history that a father and son will both compete in the event.
+ Glenfiddich contestants confirmed