Caledonian Piping Club searching for former MSR champions for solo event

"Strength and endurance" is the motto of the Caledonian Piping Club of Saltcoats, Scotland, and the venerable organization is hoping to stage a strong, expanded solo piping competition at their annual Festival of Juvenile Solo Piping and is searching for former winners of the MSR championship.
If their vision takes shape, the special competition will be reunion of the winning young pipers, many of whom have gone on to achieve excellence in senior solo competitions.
Trouble is, they're having trouble locating the former winners. Event Coordinator Gerard McClumpha is asking those interested to get in touch with by email (fofjsp2003(at)hotmail.com) to express their interest, or simply to reconnect.
The list of past Festival of Juvenile Solo Piping MSR champions:
Scott Barrie
Emma Buchan
Donald C. Stewart
John Campbell
Ross Conner
Ryan Cupples Menendez
Cameron Drummond
Ross Ferguson
Scott Garden
Robert Gibb
Johnathan Graham
Christopher Gray
Gregor Grierson
Karen-Marie Keenan
Luke Kennedy
Steven Leask
Robbie MacIsaac
Cameron May
Owen McCreadie
Jack McGowan
Harry McLachlan
Sarah Muir
Catriona Normsan
Harry Richards
Erin Ritchie
Luke Shearer
Joshua Townsley
Brodie Watson-Massey
Scott Wood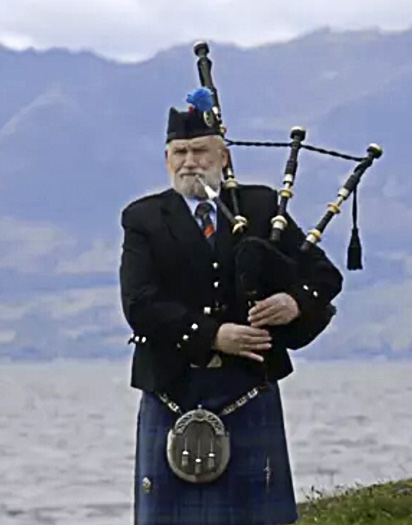 The Caledonian Piping Club was founded 23 years ago as a group that teaches quality piping and drumming to youth ages eight and older in the Ayrshire region of Scotland. In its two decades, the group has taught new players, many of whom have gone on to join bands across the grades, including Grade 1, as well as travelling to perform in locations like Italy, Brittany and even Balmoral Castle where they played for and met Queen Elizabeth II.
The Caledonian Piping Club puts on the annual Festival of Juvenile Solo Piping Competition every October, and typically sees entries from more than 250 from pipers and drummers aged 15 and younger.
The organization held a successful fundraiser earlier this year to raise funds to acquire 10 sets of pipes to kit out their young pipers.