Cameron Dawson wins revitalized Saskatchewan Highland Gathering amateur piping contest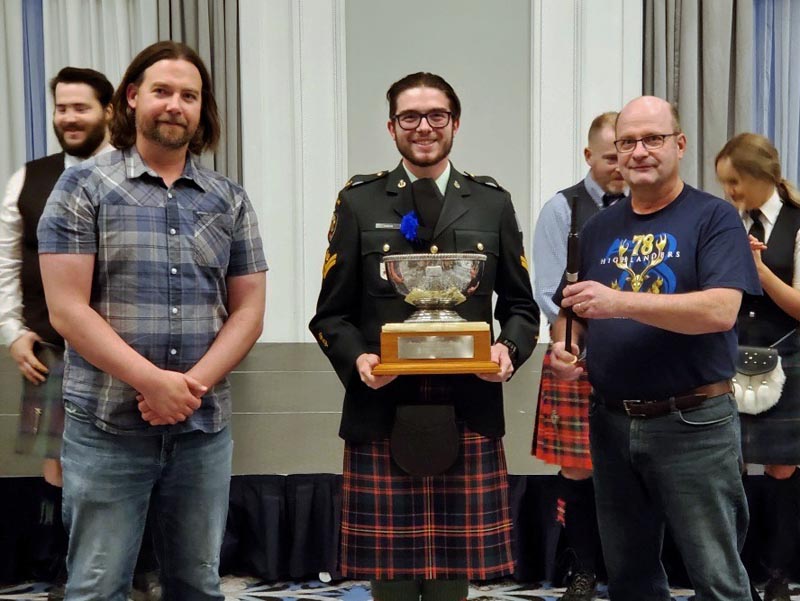 Regina, Saskatchewan – May 19, 2023 – After many years of hosting a competition for professional players, the Saskatchewan Highland Gathering & Celtic Festival ran an own-choice medley event for amateur pipers, with pipers invited from across three provinces. It was the largest audience ever for this event, with people enjoying the ambience of the century old Regency Ballroom of the Hotel Saskatchewan.
Adjudicator Jim McGillivray weighed the merits of each performance, and the audience got to pick a favourite, too, with a bottle of whisky going to the piper with the most audience votes. The winner received a specially engraved blackwood practice chanter from R.G. Hardie & Co. and was presented with the Saskatchewan Amateur Champion trophy, first presented in 1954 to the late James L. McWilliams.
The Gandy Bagpiping Foundation supported the event with scholarships that will allow for further tuition for players, Reelpipes.com provided book prizes for all players, and the event was sponsored by the City of Regina Pipe Band.
The prizes were:
1st Cameron Dawson, Winnipeg
2nd Jesse Robson, Calgary
3rd Gord Wallace, Saskatoon
Also playing were Duncan MacDonald, Regina; Gabrielle Mercier, Saskatoon; and Creighton Widdis, Regina.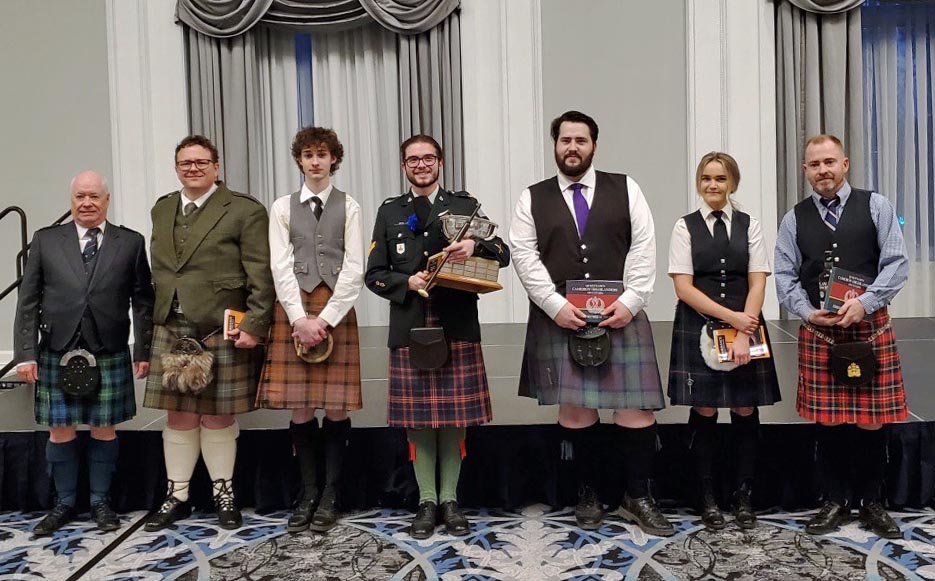 [If you have competition results that you'd like to share with the entire piping and drumming world forever and ever, feel free to send us the details and photo or two!]