Canada set to consume Easter meets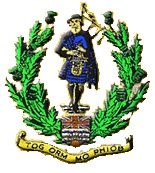 The Easter weekend will bring family and friends and pipers and drummers together across Canada with both the Vancouver Annual Gathering and, a five-hour flight away, the Toronto Indoor Games, probably the two largest indoor competitions in the world.
Put on by the British Columbia Pipers Association, the Annual Gathering – or the "Indoor Meet," as it's more commonly called – is the first major contest of the year for the Pacific Northwest, and the biggest run directly by the BCPA, which typically works with Highland games committees in a sanctioning capacity. Two days of events, starting on Friday, April 14th, will be held at the Clayton Heights Secondary School in Surrey, British Columbia.
The most prestigious solo contest is the MacCrimmon Cairn for piobaireachd, in which about 20 pipers are entered. Full band events will be staged, and, in Grade 1, both Dowco Triumph Street and Simon Fraser University going at it. Dowco Triumph Street will debut its remodeled drum section, based mainly in the UK under Lead-Drummer Gary Corkin.
+ Corkin signs on as Triumph Street L-D
The pipe band competitions will be streamed live by the BCPA. Richard Hawke of New Zealand and James MacHattie of Summerside, Prince Edward Island, will be guest adjudicators.
While the Indoor Meet is going on on Saturday, 2,000 miles away the Toronto Indoor Games will take over Moss Park Armoury in downtown Toronto. Run by the Toronto Branch of the Pipers & Pipe Band Society of Ontario, the Toronto Indoor attracts close to 200 solo piping and drumming contestants, with a complete slate of events.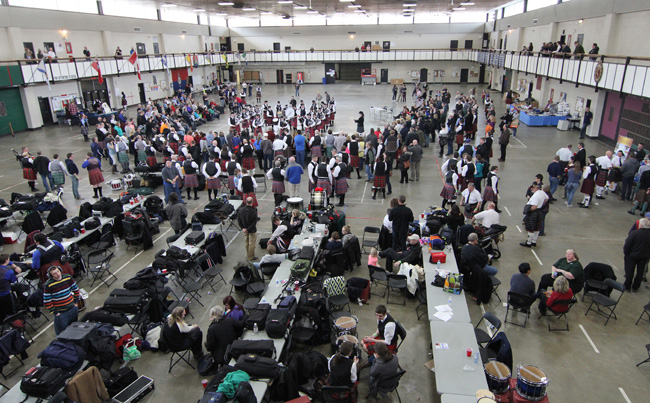 Full pipe band competitions in every grade will be held in the afternoon in the cavernous hall. Organizer Rob McKenzie has reported that the contest will experiment with a sound-dampening floor covering to try to cut down on the reverberation.
Two of Ontario's Grade 1 bands, the Peel Regional Police and the Toronto Police, are entered.
Stay tuned to pipes|drums for results from each event as they become available.