Celtic Connections 'Names & Places' album and Ian Duncan tribute concert building momentum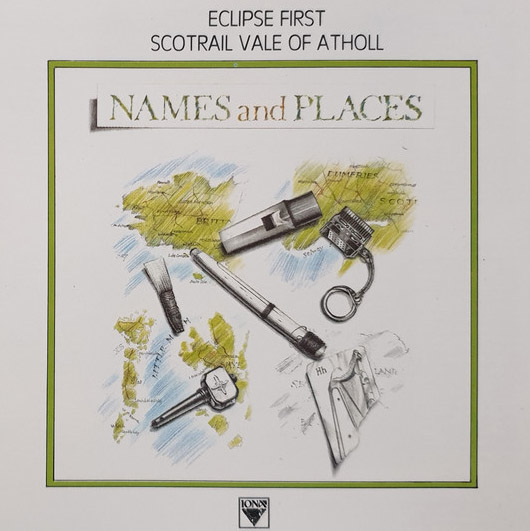 The annual Celtic Connections winter festival of folk music in Glasgow is probably the major event for that scene, but it hasn't always represented Highland piping and drumming to the extent it might deserve.
As reported last October, the 2023 festival looks after Highland piping with a significant concert that celebrates Names and Places, the ground-breaking 1990 album by members of then Grade 1 Vale of Atholl, as well as the band's legendary pipe-major, Ian Duncan.
Both the album and Duncan perhaps haven't been given their fair recognition for the seminal contributions each made to the art, and the February 4th show at the Glasgow Royal Concert Hall hopes to go a long way to correcting that.
Plans for the program are coming together quickly, and ticket sales are reportedly already strong.
The original album – still available on Apple Music – matched four pipers from The Vale (Duncan, Adrian Melvin Malcolm Robertson, and Gary West) with the Celtic folk band Eclipse First.
All four of the pipers will take the stage on February 4th, with Melvin and Robertson coming in from their current homes in the United States for the gig. With Eclipse First no longer together, making up the other instruments will be members of the folk band Tryst – pipers Ross Ainslie, Ali Hutton, Finlay MacDonald, and Lorne MacDougall, and Mairearad Green on accordion.
They'll be joined by a slew of fellow top-gigging professional Celtic folk musicians: fiddler John Martin, formerly of Ossian and the Tannahill Weavers; Maggie MacInnes on harp (who also performed on the original album; Owen Sinclair on guitar; Calum McIlroy, bouzouki; Craig Baxter, percussion; James Lindsay, bass and keys; and Damien Malardé, one of Brittany's top bombarde players.
There is a lot of love in the world for Ian and his achievements. He has nurtured so many young pipers to become exceptional musicians. – Lorne MacDougall
Snare drummer Gus Sicard of Inveraray & District is helping to arrange further pipe band percussion, and the National Youth Pipe Band of Scotland will perform several well-known Vale of Atholl sets. The show will be emceed by former Vale of Atholl piper Stuart Cassells.
So far there are no plans to capture the concert for a commercial release, but the idea of a recording in the future has not been ruled out.
"Names and Places is little known now but hugely influential for many pipers, ourselves included," Lorne MacDougall commented. "A couple of the tunes might be recognized now, but all the music was newly composed for the album in 1990. The body of work was completely original at the time and remains gorgeously musical now."
The organizers have put together several promotional videos for the event, the latest with the famed Highland piper and multi-instrumentalist Dougie Pincock, director of the National Centre of Excellence in Traditional Music at Plockton High School in Wester Ross, Scotland:
Ian Duncan will be feted at the concert, his lifetime of teaching, performing, and leadership collectively brought to the fore.
"The opportunity to put the album on stage is tremendous in itself, but to also have the opportunity to say an extremely heartfelt thank you to Pipe-Major Ian Duncan for all that he has given to pipe bands and music in general makes it really special. There is a lot of love in the world for Ian and his achievements. He has nurtured so many young pipers to become exceptional musicians. This is a one-off concert and not to be missed."
After his decades of work with Vale of Atholl, Duncan went on to lead the Grade 1 Lothian & Borders Police and Grade 2 Drambuie-Kirkliston. He more recently returned to work with the Vale of Atholl organization and, while he is not on the RSPBA's panel of judges, he's a sought-after adjudicator for solo piping competitions.
Tickets are available from the Celtic Connections online box office, priced from £19-24.