Craig Sked wins top prizes at Australia's Victorian Solo Piping Championships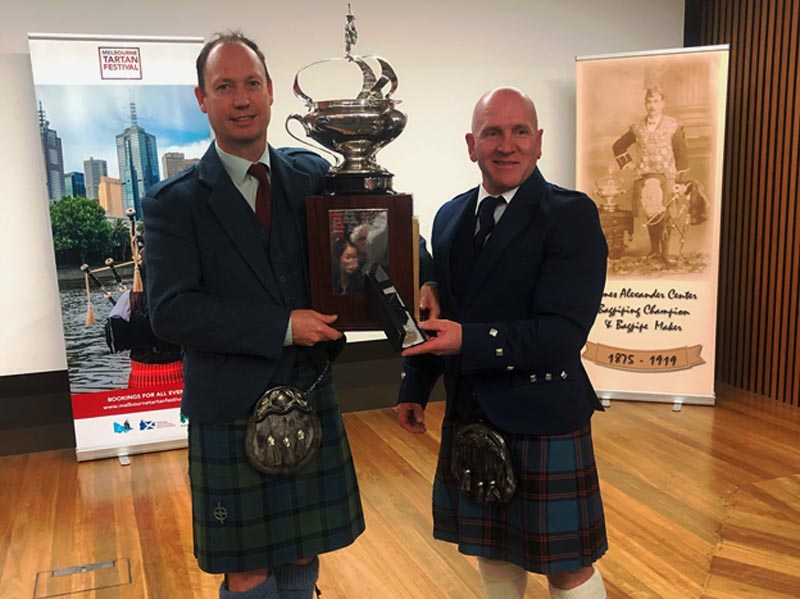 Melbourne – July 8, 2023 – Queensland's Craig Sked won both the Australian Gold Medal Piobaireachd and the overall A -Grade Victorian Championship in a tightly contested solo piping competition held at the Presbyterian Ladies' College. William Mullighan of South Australia won the overall B-Grade Victorian Champion prize and Silver Medal piobaireachd, Jessie Sun, Victoria, took the Bronze medal for piobaireachd, and Michael Zhang, Victoria, won the overall C-Grade Victorian Champion prize.
The competition attracted more than 50 competitors across all grades, with prizes exceeding AUD$7,500, including $3,500 in prize money.
On Friday, July 7th, the Victoria Victoria Pipers Association held a recital featuring Stuart Easton and VPA pipers Jack Watson and Liam Nicolson.
Australian Gold Medal Piobaireachd (A-Grade)
1st Craig Sked, "The King's Taxes"
2nd Jonathan Quay, Vtoctoria, "Mackintosh of Borlum's Salute"
3rd Josh Chandler, Victoria, "Lament for the Only Son"
Judges: Ross Campbell, Stuart Easton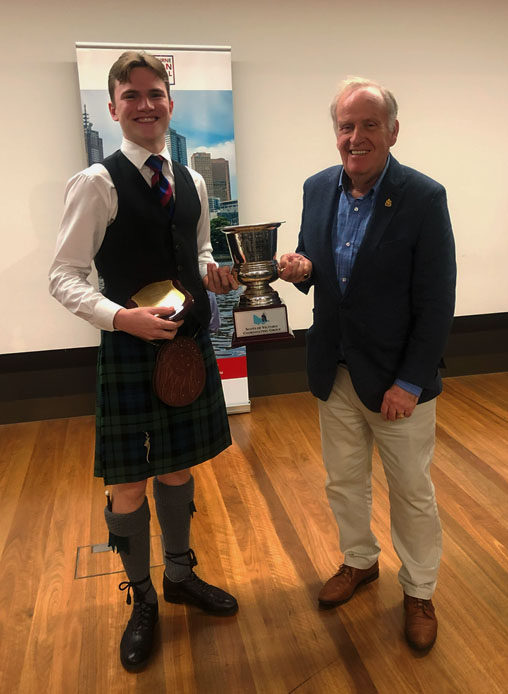 Australian Silver Medal Piobaireachd (B-Grade)
1st William Mullighan
2nd Matt Gervasoni, Victoria
3rd Jack Watson, Victoria
Judges: Ross Campbell, Stuart Easton
Australian Bronze Medal Piobaireachd (C-Grade)
1st Jessie Sun
2nd Henry Carls, Tasmania
3rd Zachary Murphy, New South Wales
Judge: Fiona Manson
D-Grade Piobaireachd
1st Jonny Coe, New South Wales
2nd Stephanie Scott, Victoria
3rd Mike Taylor, Victoria
Judge: Matt Fraser
Novice Piobaireachd
1st Magnus McRae, Victoria
2nd Callum Fisher, Victoria
3rd Neve Harris, New South Wales
Judge: Fiona Manson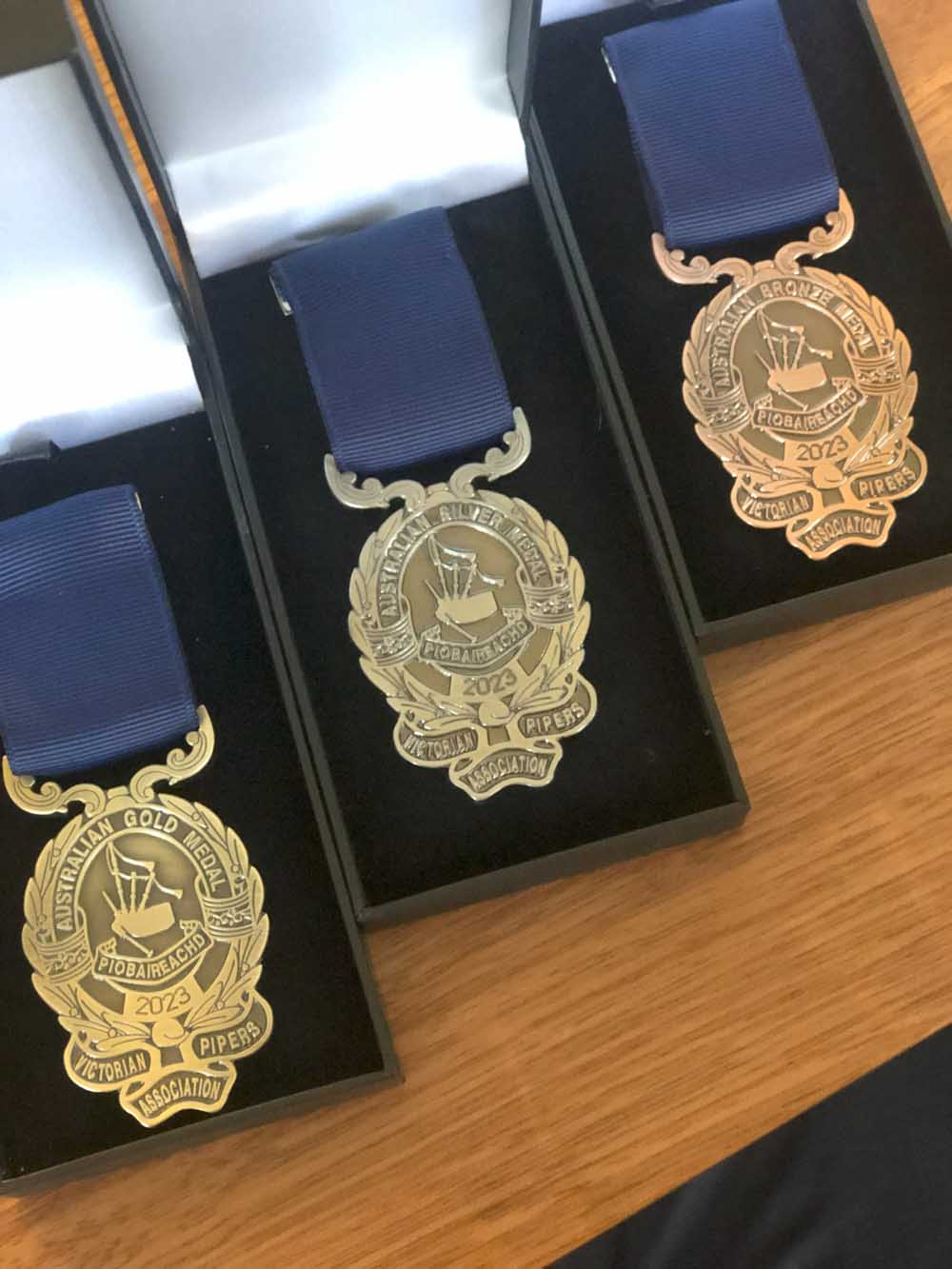 A-Grade overall
1st Craig Sked
2nd Jonathan Quay
3rd Josh Chandler, Victoria
Judges: Ross Campbell, Stuart Easton
B-Grade overall
1st William Mullighan
2nd Jack Watson, Victoria
3rd Matt Gervasoni, Victoria
Judges: Andrew Roach, Craig Sked
C-Grade overall
1st Michael Zhang
2nd Jessie Sun, Victoria
3rd Jess Jeffery, Victoria
Judges: Matt Fraser, Mark Saul
D-Grade overall
1st Jonny Coe, New South Wales
2nd Stephanie Scott, Victoria
3rd Mike Taylor, Victoria
Judges: Craig Sked, Mark Saul
Novice overall
1st Callum Fisher, Victoria
2nd Zachary Stamoulis, Victoria
3rd Neve Harris, New South Wales
Judges: Cam Ely, Ian Lyons