Dean Hall appointed PBA drumming head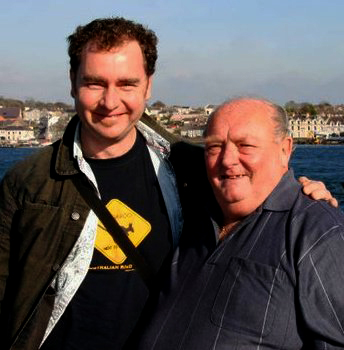 The well-known drummer Dean Hall of Sydney has been appointed Principal of Drumming by Pipe Bands Australia, succeeding Greg Bassani, who resigned in March over differences with Pipe Bands Australia leadership.
+ Bassani resigns from Pipe Bands Australia
Hall has had an accomplished competitive career, including several years with the Grade 1 St. Laurence O'Toole of Dublin. The Principal of Drumming role entails oversight of training materials and practices across Pipe Bands Australia's state-run pipe band associations, of which Pipe Bands Australia is the collective association.
"I am honoured to have been selected for the position of Principal of Drumming by Pipe Bands Australia," Hall said. "The responsibilities of this position include education, policy and adjudication development. A regular national solo drumming championship, annual summer school and online education are high on my list of priorities to engage more of our drummers in improving their skills in this most amazing art form that is pipe band drumming. Now I am very much looking forward to a productive journey ahead with all my fellow drummers and music board members."
Hall will give up his position as vice-principal with the New South Wales Pipe Band Association that he held for eight years.
The move is the most recent in a series of news-making developments with Pipe Bands Australia over the last year. A police investigation of alleged embezzlement of more than $180,000 from the organization continues.
+ Australian losses exceed $180k
While Australia has produced top-level pipe bands, chief among them 1998 World Champions Victoria Police, developing drumming talent has typically been a challenge for the country, as it is with most countries outside of Scotland and Northern Ireland.