Australian losses exceed $180k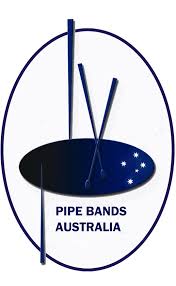 According to official documents, financial losses of more than AU$180,000 in unrecovered funds due to alleged systematic accounting improprieties between Pipe Bands Australia and the Queensland Pipe Band Association have been identified in a financial analysis undertaken by Tim Bodey, the new treasurer of Pipe Bands Australia. Bodey is a chartered accountant working with well-regarded firm Crowe Horwath in Ballarat, Australia, and a competing member on the Australian piping and drumming scene. He tabled a financial report on March 3rd for the year ended June 30, 2016.
+ Australia accounting matter involves police
While the losses are significant, the accounting analysis has declared that Pipe Bands Australia remains "solvent," but with little in the bank and approximately AU$36,000 in unpaid bills still to pay.
Further, Pipe Bands Australia has been granted access of "up to AU$50,000" from the Victoria Highland Pipe Band Association, if the parent organization needs to use it. The President of Pipe Bands Australia, Chris Earl, is also Vice-Chairman of the Victoria Branch.
Pipe Bands Australia is the national body collective of the country's various state pipe band associations. Funds from state associations are transferred to Pipe Bands Australia, which then allocates money back to branches. The Pipe Bands Australia branches are based on geographical areas: Queensland, New South Wales, Victoria, Tasmania, South Australia and Western Australia.
The organization recently discovered financial irregularities allegedly due to a treasurer who held the position for both Pipe Bands Australia and the Queensland Pipe Band Association for three years and nine years, respectively. The matter was reported to the Queensland Police and the Victoria Police, where Pipe Bands Australia is incorporated, and the investigation is ongoing.
It is not known if the Queensland Pipe Band Association will conduct a similar financial audit, or if the Pipe Bands Australia analysis will go back beyond the last fiscal year and the period between June 2016 and January 2017.
The loan offer from the Victorian Pipe Band Association was voted upon at a recent Pipe Bands Australia meeting and passed unanimously. Earl, Bodey and Tim McLeod, president and chair of the Victorian Highland Pipe Band Association and Victoria branch, respectively, who serves as a delegate for Victoria on the PBA National Executive, recused themselves from the vote because of their involvement with both organizations.
Also reportedly discussed at the meeting was the possibility of dissolving Pipe Bands Australia and reverting back to state associations, but was rejected due to some Australian states not having an association of the stature and size like those of Victoria, Queensland, New South Wales and Western Australia. Pipe Bands Australia acts as a single body that accredits adjudicators through its College, and the fact that the Royal Scottish Pipe Band Association recognizes Pipe Bands Australia as a sister organization, and not Australian state associations.
According to a source close to Pipe Bands Australia who requested anonymity, "the loan is for 'up to' $50k and the measure is pre-emptive. In other words, it is 'in case, if requested' and may not be needed. It was also clear that other states be asked to make a similar commitment . . .