Australian losses exceed $180k
as Victoria has to provide a loan on the same terms; that is, up to an amount, if requested, to be paid back with interest.
"In reality, New South Wales is the only other state with a separate association and a branch that could be in a financial position to do so. Whether they can or will is another matter. Queensland has a home association and branch, but of course both have been financially stripped.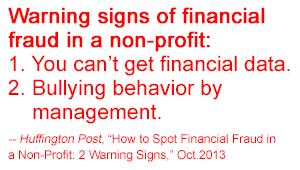 "The deal is that, as branches, the Queensland situation affects all branches because they are one entity financially. Some states in Australia do not have separate, patent associations, only PBA branches, so they are effectively skint too, because the pooled branch funds don't amount to much."
The report stated:
As an organization, Pipe Bands Australia and its branches received $147,000 of income, with the majority of this ($101,648) coming from membership fees;
Other major income sources came from contest fees ($29K) and education ($4K)
Major expenses included Admin Costs of $26K, Costs of running contests ($43K) and conference costs ($10K)
He raised the "elephant in the room" as the unaccounted for funds from before June 30, 2016, between Pipe Bands Australia and the Queensland Pipe Band Association as $85,915, and described the funds as "non-recoverable," and a total loss for Pipe Bands Australia as $44,000.
The report reads: "PBA and its branches fair a little better with available funds exceeding $140K with the majority of funds being held within [New South Wales] and [South Australia] branches, respectively. With the significant loss at PBA level, the consolidated group suffered a loss for the year of $34K."
The report provides interim financial statements from June 30, 2016, to January 31, 2017, saying that there are "unrecovered funds of a further $80,320 . . . a further $14,150 identified as unrecovered funds out of the Queensland Branch since 1 July 2016."
The total unrecovered funds for the organization:
PBA to 30 June 2016 – $82,915
PBA from 1 July 2016 – $80,320
Queensland Branch to 30 June 2016 – $3,000
Queensland Branch from 1 July 2016 – $14,150
TOTAL: $180,385
Bodey described the Pipe Bands Australia balance sheet as "significantly impaired," and cautioned that the organization would not be able to distribute funds . . .