Devastated by flood, Scotland's City of Brechin reaches out to world pipe band community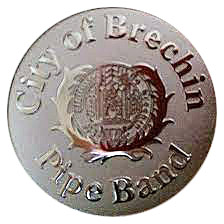 The City of Brechin Pipe Band has weathered many hard times over its 145 years of existence, but nothing quite like what it experienced last week.
On Thursday, October 19th, more than 200 millimetres of rain hit the town of Brechin in Angus in northeast Scotland. That's more rain than generally falls in the area in a typically wet October. The effect of Storm Babet, the rain was accompanied by winds of up to 200 miles per hour.
Much of the village of about 7,200 was evacuated, but the damage was severe, and the City of Brechin Pipe Band was hit hard; the group's band hall and equipment were significantly impacted.
The floors and walls of the practice hall were ruined, and heating and electrical equipment will require repairs. Uniforms and instruments were also damaged to the point of needing replacement.
The small, self-funded band is reaching out to the world pipe band community for support with an aim to raise £10,000 in a crowdfunding campaign.
Make a contribution to the City of Brechin Pipe Band here.
"All things considered the band is okay, "said Pipe-Major Craig Black, also a piper with the Grade 1 Police Scotland Fife. "Most importantly, compared to householders, here we have lost very little, some locals have lost everything so we consider ourselves lucky in that sense."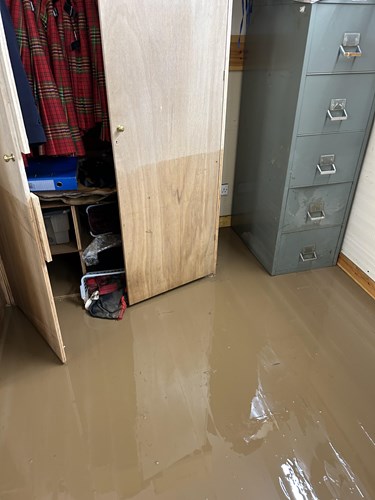 But there is no doubt that the band is facing challenging times as it looks for alternative ways to keep things going.
The band offers free lessons and, since 1878, has been a staple in the community. At 145 years old, City of Brechin is the longest-running civilian pipe band in the world.
The world pipe band community consistently steps up to help its own in times of need. In 2017, the St. Thomas Episcopal School of Houston was hit hard by hurricane damage, and in 2011, an earthquake in Christchurch, New Zealand, nearly destroyed Canterbury Caledonian Society's band hall. The Simon Fraser University, Peoples Ford Boghall & Bathagte Caledonia and Peel Regional Police pipe band organizations, to name a few, make considerable charitable efforts for various causes.
The nonprofit pipes|drums has happily contributed to the band, and we wish them well as they get back on their feet.