Directors will not be paid, no expansion to five judges, Hughes elected at 2023 RSPBA AGM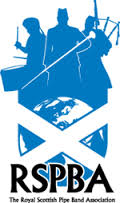 The members and administrators of the Royal Scottish Pipe Band Association met both in-person and online for the organization's annual general meeting where several significant matters were decided.
A proposal to remunerate RSPBA directors for their "services" performed at major championships was again rejected, as it was when a similar proposal was defeated at the RSPBA's 2020 annual general meeting.
The intention was to provide a monetary allowance for RSPBA directors when they attend competitions. Despite being rejected by the membership three years ago, the AGM order paper outlined a lengthy list of reasons as to why its directors deserve to be paid, namely, "The director is supporting the event promoter at a championship, they are not performing management duties as a trustee of the association." Under RSPBA bylaws, directors are also trustees of the association and trustees are prohibited from gaining monetary compensation.
In a move that gained significant controversy on social media platforms, John Hughes was narrowly elected to the position of Vice-Chair, reportedly gaining the post by a margin of three votes. Hughes had served in the role previously and is best known for overseeing the complicated and contentious renovation of the RSPBA's headquarters at 45 Washington Street, Glasgow.
A motion from the RSPBA's Northern Ireland branch to expand contest adjudication to include two ensemble judges – one certified in piping and the other in drumming – was defeated in a vote. A proposal from the floor to take the idea to a committee to consider further was rejected, and the motion went to a vote. The primary reasons for not implementing the idea was reportedly logistical – there simply aren't enough available judges to allow such a system to occur at each event.
Unlike most pipe band associations, the RSPBA has a one band, one vote approach to AGM voting.