Dowco Triumph Street already planning for 2017

The 2016 season has hardly begun for them, but Vancouver's Grade 1 Dowco Triumph Street is already looking forward to 2017 with being the headline band at the annual Pre-Season concert at Aberdeen, Scotland, in May, staying over a week for the British Championships and then coming back to Scotland in August for a return to the World Pipe Band Championships.
Dowco Triumph Street's 2017 campaign will follow this year where the band has elected to skip the World's for the first time in many years, opting instead to compete abroad only at the UK Championships in Belfast in June.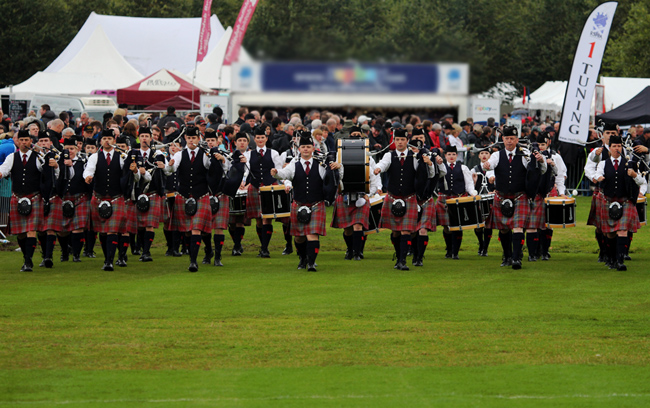 The two-year plan links in with Dowco Triumph Street's unique strategy in which most of the group is based in the Vancouver area, while a sizable group is based in the UK, with Pipe-Major David Hilder travelling frequently to practices in Glasgow, which are held at least once a month.
The concert in Aberdeen, which is promoted by the Bucksburn & District Pipe Band organization, has quickly become a highlight of the pipe band season, complementing the more established August Pre-World's concert in Glasgow, which is put on each year by the Grade 2 Glasgow Skye Association Pipe Band. The 2016 Aberdeen show was played last week by ScottishPower, and previous headliners have included Field Marshal Montgomery, Inveraray & District and Shotts & Dykehead Caledonia.
Dowco Triumph Street will be the first band from outside of the UK and Ireland to headline the Aberdeen Pre-Season concert. The band plans to compete in 2017 at its usual full season of Highland games in the Pacific Northwest.