Emmett Conway appointed ninth pipe-major in history of Shotts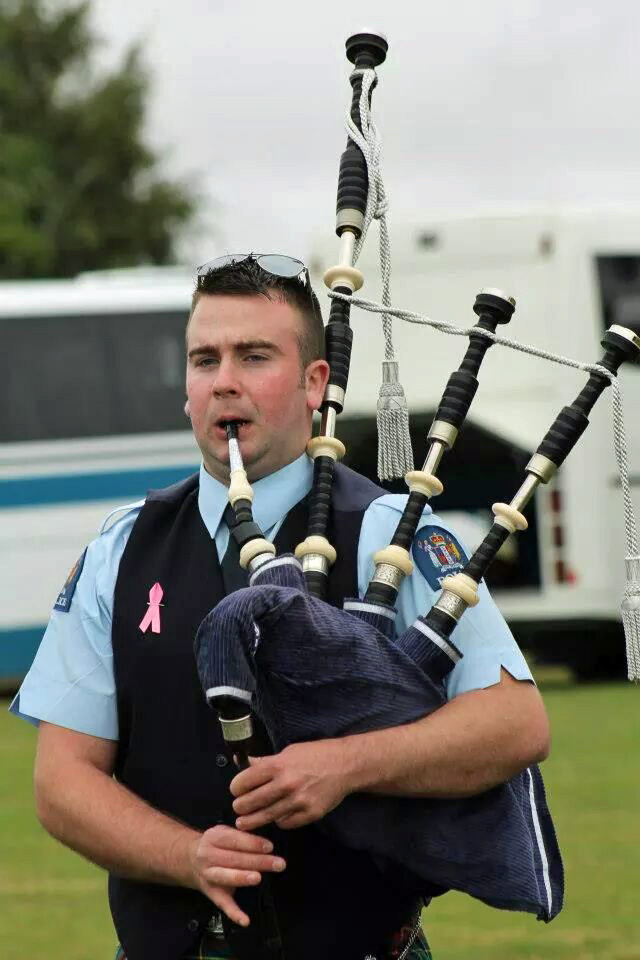 Emmett Conway has been appointed the ninth pipe-major in the 108-year history of the Grade 1 Shotts & Dykehead Caledonia Pipe Band, one of the piping and drumming world's most storied organizations.
Like his predecessor, Ryan Canning, Conway's roots lie with 12-time World Champions Field Marshal Montgomery, with which he was a member for six years before moving to New Zealand in 2014 to become pipe-major of the Grade 1 New Zealand Police.
+ Conway takes over New Zealand Police in January
The 26-year-old Conway is a native of Northern Ireland. After some deliberation, he and his family decided to return to the UK to pursue the opportunity. He starts officially with the band in November, after he gets settled in the UK.
"I am absolutely honoured to be taking on the role of pipe-major of Shotts & Dykehead," Conway said. "I was delighted when Ryan approached me about taking on the position. Shotts & Dykehead is a legendary institution steeped in history, one that I am thrilled to now be a part of. Ryan will be a hard act to follow. He has built a youthful, talented band that I can't wait to be amongst. I look forward to working with Andrew and the driven, dynamic Shotts team to build on the band's many past successes and to keep moving forward.  We have begun planning for 2019 and music selection has already started."
With New Zealand Police, Conway proved himself as a leader, bringing the band to Scotland each year to compete at the World's, and achieving a place in the Grade 1 Final in 2016.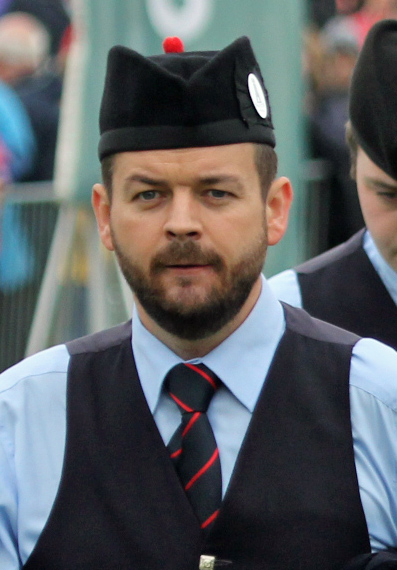 The pipe-major role with Shotts opened up after Canning decided for personal reasons to step down and take a break from pipe bands altogether. In 2015, he became the first pipe-major in history to have his first major championship victory be the World's.
+ Canning steps down as Shotts P-M
"We are all excited to welcome Emmett to the band to continue and strengthen the band's position and reputation that Ryan re-established when he joined in 2012," Shotts Chairman Ewan McAllister said.
"I am sad to be leaving the band but have given it many months of thought and know it's the correct decision for me at this time," Canning commented in a statement from the band. "That said, I am delighted that Emmett has accepted the band's offer to become the new pipe-major. I've known Emmett for many years and can think of few people better equipped to take Shotts forward. Knowing that the band is in safe hands is incredibly important to me, and I look forward to seeing it develop further under Emmett and Andrew's leadership."
Since winning the 2015 World Championship, Shotts & Dykehead has worked to regain its form following the sudden departure of long-time lead-drummer Jim Kilpatrick, along with most of the section's snare drummers. In the last few years the band has featured regularly in the latter part of the top-six at RSPBA major championships.
The band underscored that its drum section remains under the direction of Lead-Drummer Andrew Lawson, who accepted the challenge of redeveloping the section late in 2015.
"With this move comes my departure from the New Zealand Police," Conway added. "I will be very sad to leave the band as we were more than just a band, we were a family. However, I know they will be left in good hands as the band's committee have put positive plans in place for my replacement. I can't thank the entire New Zealand Police organization enough for the opportunity they have given me. It is with a very heavy heart that I leave them and their beautiful country. I wish [Lead-Drummer Angus Crowe] and the whole team all the best in the future and have no doubt the band will continue to grow musically with great success."
The previous eight pipe-majors of Shotts & Dykehead Caledonia:
Dugald MacFarlane (1910–1929)
Tom McAllister Sr. (1929–1954)
John K. McAllister (1954–1968)
Tom McAllister Jr. (1968–1984)
Sandy Bell (1984–1986)
Robert Mathieson (1986–2010)
Gavin Walker (2010–2012)
Ryan Canning (2012–2018)
Ewan McAllister said that the band's numbers are very strong, but invites anyone who is interested in joining to contact him by email.