Filemon Tan makes it a double with Sherriff Championship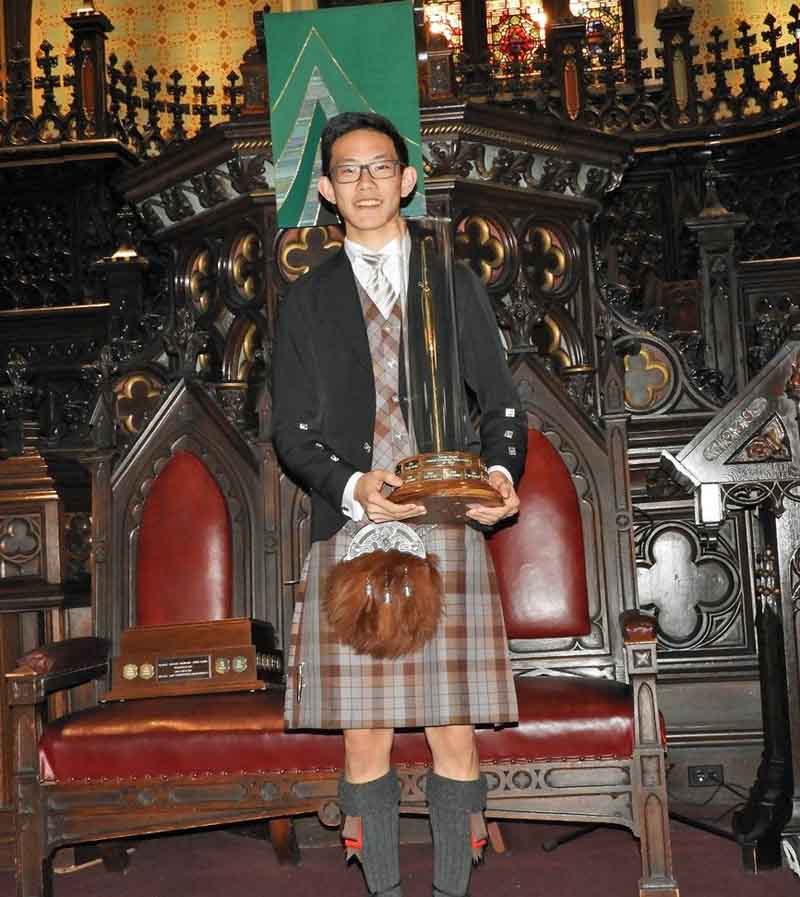 Hamilton, Ontario – November 17, 2018 – Filemon Tan of Houston was the overall winner, taking the 2018 George Sherriff Memorial Amateur Solo Piping Championship, held at St. Paul's Church in downtown Hamilton. It was the twenty-third annual staging of the Sherriff. Tan's success brought him an amateur double victory, after he also won the overall title at the Nicol-Brown Amateur Invitational in New York in October.
+ Filemon Tan: 2018 Nicol-Brown Champion
pipes|drums once again made a financial donation to the event, which is run privately by a group in the Hamilton area, and not officially connected with any association.
Piobaireachd
1st Liam Melville, Renfrew, Ontario
2nd Filemon Tan
3rd Colin Jonhstone, Aurora, Ontario
4th Kevin Darmadi, Houston
5th Joseph Horwath, Saginaw, Michigan
MSR
1st Gavin Mackay, Kitchener, Ontario
2nd Joseph Horwath
3th Brannagh O'Donnell, Massachusetts
4th Filemon Tan
5th Mark McClennan, Guelph Ontario
6/8 Marches
1st Filemon Tan
2nd Brannagh O'Donnell
3rd Gavin Mackay
4th Colin Johnstone
5th Joseph Horwath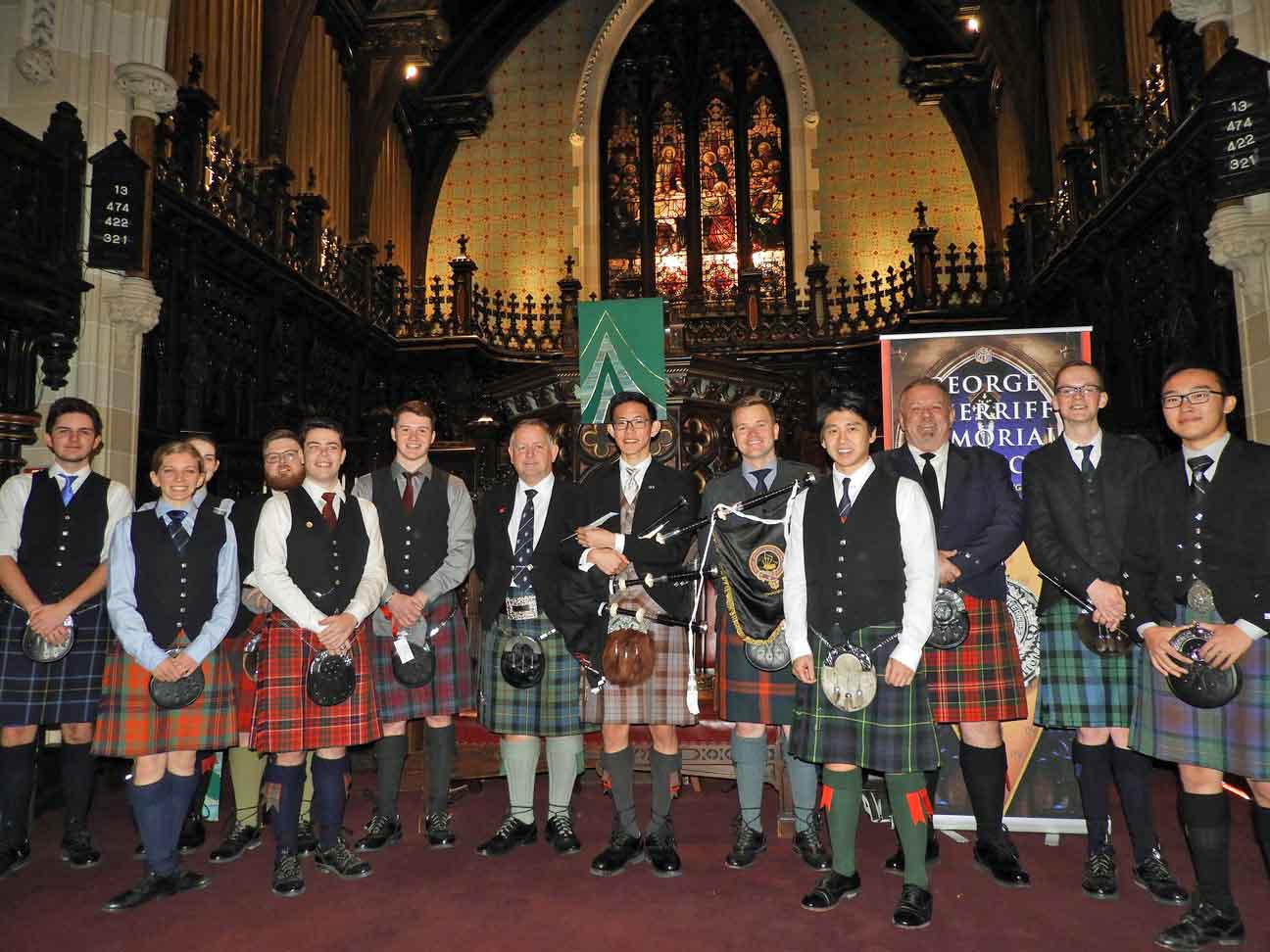 Overall
1st Filemon Tan
2nd Gavin Mackay
3rd Brannagh O'Donnell
4th Joseph Horwath
5th Liam Melville
Also competing, but not in the prizes: Tori Killoran, Pitt Meadows, British Columbia and Alexander Seto, Aurora, Ontario.
John Cairns, Roddy MacLeod and Doug MacRae judged all of the events.