First Sandy Jones Memorial Amateur Invitational Champion: Tom Cangelosi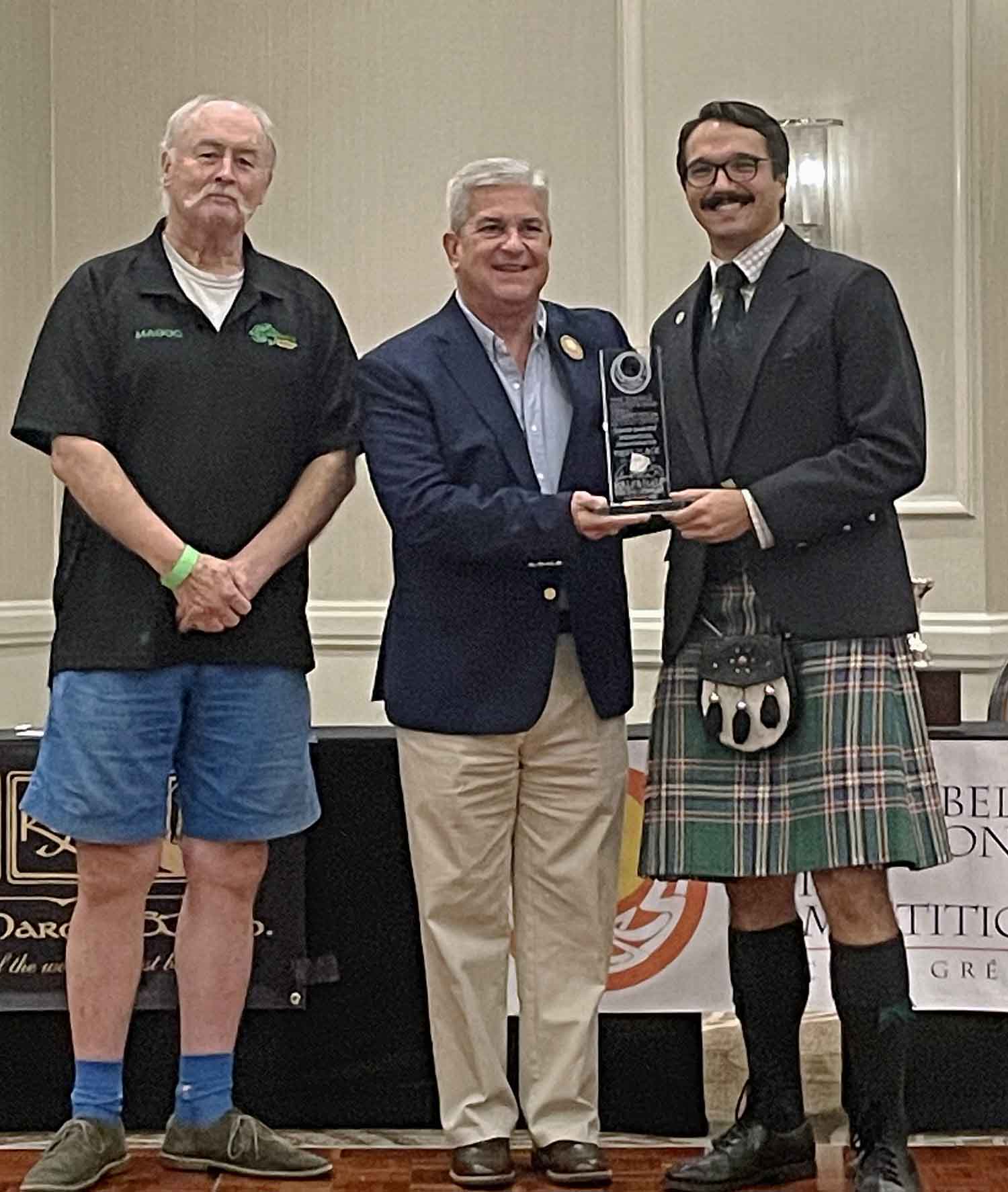 Maitland, Florida – November 11, 2023 – The inaugural Sandy Jones Memorial Amateur Invitational Solo Piping Championship was won by Tom Cangelosi of Arlington, Virginia, who took both the Piobaireachd and MSR events against nine other pipers from around North America.
As well as honouring the late Sandy Jones, a significant contributor to piping and drumming in the United States, the amateur event pays homage to Linda McBride and David Bailiff, two significant movers and shakers in the Eastern United States scene, who sadly also left us recently.
This year, the competition was an addition to the Sun Belt Invitational Professional Solo Piping Championship, which was launched last year. The Sun Belt is held on the same day but a little later.
The Eastern United States Pipe Band Association sponsored the event, and EUSPBA President Bill Caudill and Vice-President Joe McGonigal were on hand to present the prizes.
Sandy Jones Memorial Amateur Invitational Solo Piping Championship
David Bailiff Memorial Piobaireachd
1st Tom Cangelosi, "The Kings Taxes"
2nd Flora Stone, Massachusetts
3rd Mic Trenor, Columbus, Ohio
4th Steven MacDonald, Jacksonville, Florida
5th Gillian Blaney, Lower Sackville, Nova Scotia
Judge: Callum Beaumont
Linda McBride Memorial MSR
1st Tom Cangelosi
2nd Liam Horne, Bristol, Virgina
3rd Charles David Mitchell, Montreal
4th Steven MacDonald
5th Wyatt Brown, Knoxville, Tennessee
Judge: Willie McCallum
Also competing: Magnus Stone, Massachusetts, and Marc Warnock, Northern Ireland.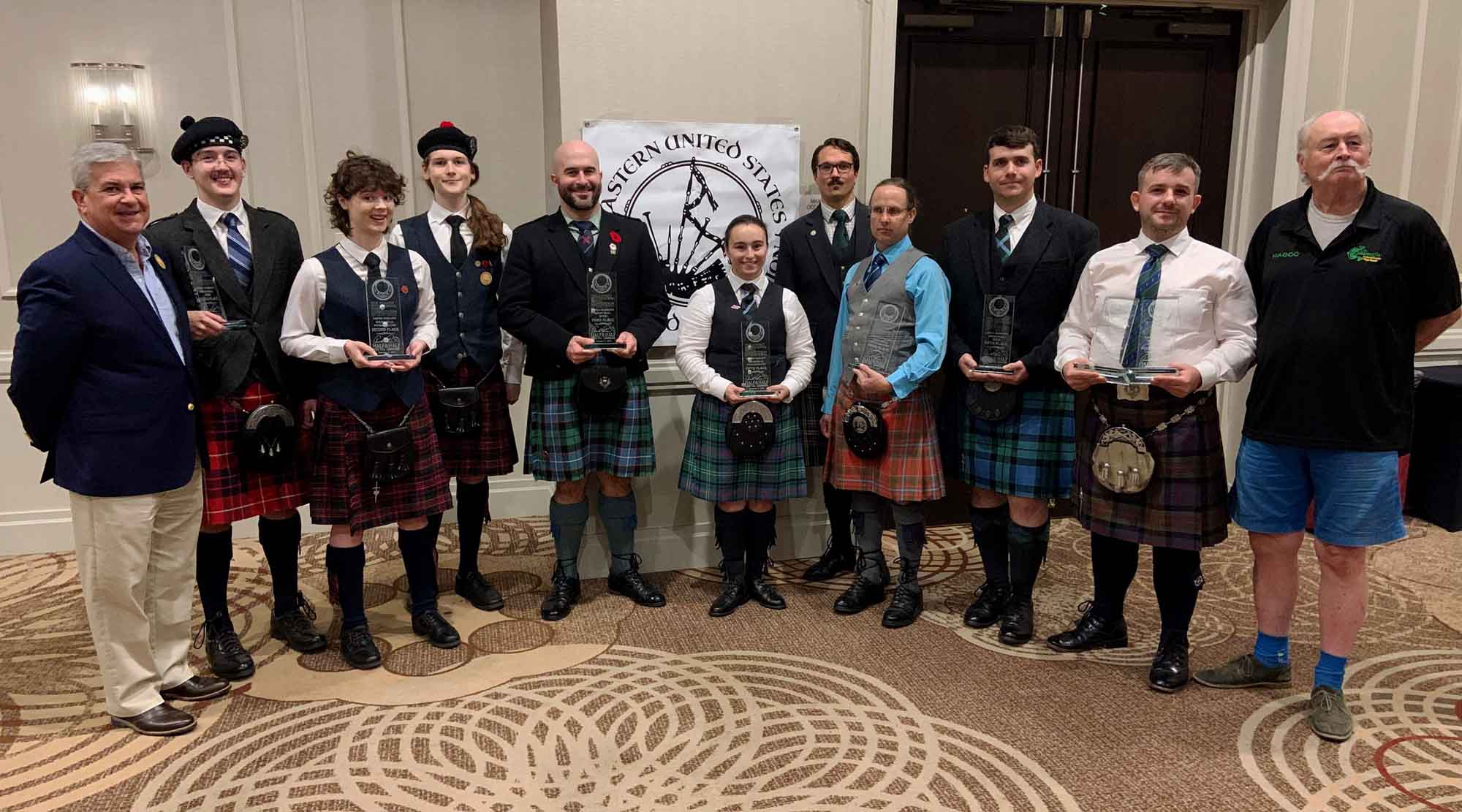 Stay tuned to pipes|drums for results from the 2023 Sun Belt Invitational as they are made available.