Gail Brown no longer on judging panel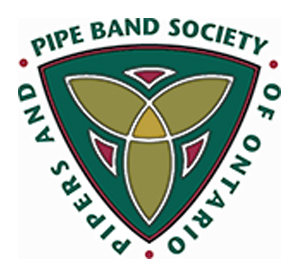 After resigning from the adjudication panel of the Pipers & Pipe Band Society of Ontario, and then reportedly asking the group to rescind her resignation, the well-known piper Gail Brown of Milton, Ontario, is no longer on the PPBSO's list of accredited band or solo light music judges.
The matter arose following several alleged problems between Brown and the Ontario society during the summer of 2017, including apparently deciding not to accept a judging assignment at the Georgetown Highland Games in June, and initially accepting at least one piobaireachd judging job outside of the province without being certified in the discipline.
The PPBSO's code of conduct requires its judges not to accept assignments in disciplines in which they are not officially accredited. The conflict arises usually with judges accredited only in light music or band piping or band drumming, but not piobaireachd or ensemble. The organization has relatively stringent criteria when it comes to eligibility to go through A-level solo judging examinations, including "a minimum of 15 years solo piobaireachd playing experience on the Great Highland Bagpipe at the Highland Games" and having "demonstrated a reasonable degree of success, as interpreted by the Music Committee, in Professional Piobaireachd competition."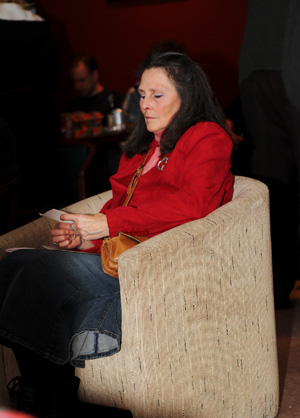 Brown had apparently accepted an invitation to judge an amateur piobaireachd competition run by the UK's CLASP organization. According to Brown's public Facebook post, she was advised that going through with the judging in question would be a contravention of the PPBSO code of conduct, and discipline would likely result. Ultimately, she did not judge the CLASP event.
Brown subsequently submitted to the PPBSO her resignation from the organization's judging panel in July 2017, which the organization accepted. She then reportedly changed her mind and asked to be reinstated, but the organization's board of directors allegedly rejected her request. Brown said that she was informed of the decision by PPBSO President Chris Buchanan, alleging several recent problems with her conduct.
When asked to elaborate on whether Brown had in fact asked for her resignation to be rescinded, Buchanan said, "I cannot confirm if Gail submitted such a request. All I can confirm is that Gail did resign and that she is no longer a member of our panel. As a general rule any former official or office holder of the Society who has resigned can request that the Board of Directors rescind that resignation. In that situation the Board will discuss the matter and make its decision based upon the individual merits of the request."
"I am extremely happy with my accomplishments in piping in the world," Brown said. "I am aware of my knowledge, experience and qualifications and feel the folk losing out are the competitors who will no longer benefit from my concise, fair, detailed scoresheets and placings in both solos and bands. I am a Christian and do not lie."
Over her career as a full-time piping teacher, Brown has taught dozens, if not hundreds, of kids and adults from her home in Milton. She formed the Milton Optimist Pipe Band in the 1990s, which won the Juvenile grade at the World Pipe Band Championships in 1994 and Grade 3 at the Wold's in 1997. Some of her more successful pupils include Sean McKeown and her son, Glenn, both of whom compete at the highest solo level, and are pipe-major of the Grade 1 Toronto Police, and pipe-sergeant of the Grade 1 Shotts & Dykehead Caledonia, respectively. Her other sons, Graham and Blair, have gone on to be two of the world's best pipe band snare drummers, and all three of them teach piping or drumming as a career.
Because of her family connections, Gail Brown was prohibited from adjudicating her sons when they competed in PPBSO competitions, in adherence to the organization's conflict of interest rule regarding judging immediate family members.
Gail Brown's piping career started in the 1960s. She received instruction from John Wilson and was the first female to compete with a Scottish Grade 1 band when she played with Shotts & Dykehead in the 1970s.
She was named to pipes|drums' list of the 15 Greatest Living Canada Pipers & Drummers, which coincided with Canada's 150 birthday.
+ Canada 150: the 15 Greatest Living Canadian Pipers & Drummers
The Solo Piping Judges' Association in the UK is also allegedly at odds with several of its members over its code of conduct policy, which includes a stipulation that was passed unanimously at the organization's 2016 annual general meeting that members cannot adjudicate their pupils. Unlike most piping and drumming associations worldwide, the UK has no formal examination process for solo piping judges, opting instead to accredit adjudicators mainly by committee consensus.
+ Carried: no judging pupils at big UK events
Other adjudicators have resigned from the PPBSO panel over disputes in the past, including Archie Cairns in the late 1990s, who left after disagreeing with the organization's nepotism rule.