Glasgow Police: Nicholson steps down; MacPherson now P-M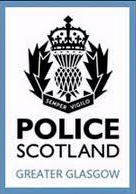 In a surprise move, the Greater Glasgow Police Scotland Pipe Band has changed pipe-majors, with Duncan Nicholson leaving the post, replaced by Pipe-Sergeant Iain MacPherson.
The move comes after Nicholson led the band for five seasons, after being appointed to the job in 2010, succeeding Don Bradford, who had the role for two years following the abrupt departure of Donald Mackay in the middle of the 2008 competition season.
Under Nicholson the band had held its own at major championships, gaining several prizes along the way. The group under Nicholson held a steady seventh or eighth placing at the World Pipe Band Championships, and was eighth overall in 2015. The band has not won an RSPBA major since taking the 2007 Scottish Championship under Mackay.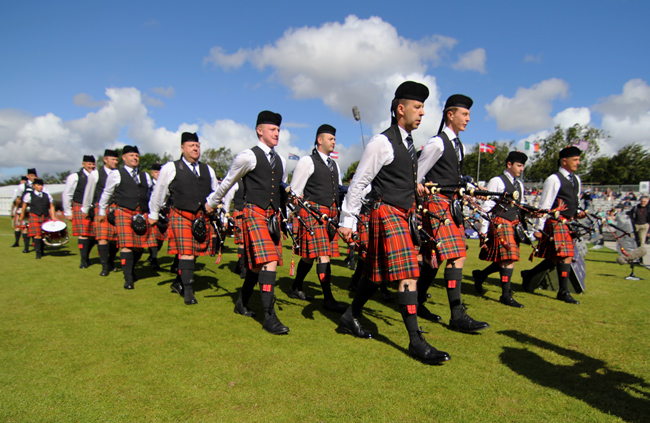 Perhaps the biggest playing achievement during Nicholson's tenure was the band's staging of its "Ceolry" concert at the Glasgow Royal Concert Hall in 2014, and the subsequent release of a commercial recording.
Nicholson also helped to guide the band with Bradford through what was certainly its most tumultuous period, when its very existence was in jeapordy during a particularly rough patch in 2010 and then Scotland's 2012 transition to a national police force. The band had been on the brink of being shut down altogether due to funding cuts and strategic realignment of the force.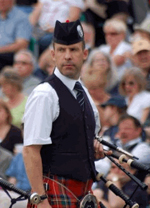 Nicholson, a serving police officer, will reportedly remain with the band as pipe-sergeant. MacPherson, a native of Benbecula and also a police officer, has been a member of the band for many years, dating back to the band's glory days under Pipe-Major Iain MacLellan.
"I'll still be heavily involved with the band as pipe-sergeant," Nicholson said. "[We're] looking to build a strong team for the future. I have enjoyed being pipe-major and want to thank everyone for there efforts [over] the last five years"
In a media statement, band manager and bass drummer Niall West, said, "Duncan has been an extremely committed and influential pipe-major whose musical and personal attributes have been deservedly recognised not only across the wider pipe band scene and beyond, but also, significantly, by his peers in Grade 1. Current circumstances create an opportunity for the band to take further steps forward through Iain's leadership. His vast experience, eye for detail and personal drive will assist him greatly in this. Significant musical and technical developments are already ongoing involving Iain, Eric, Duncan and others and we are all looking forward to enhancing the band's long standing reputation."
West added that Nicholson suggested the change himself without any prompting.