Gordon Brown famous concert scores available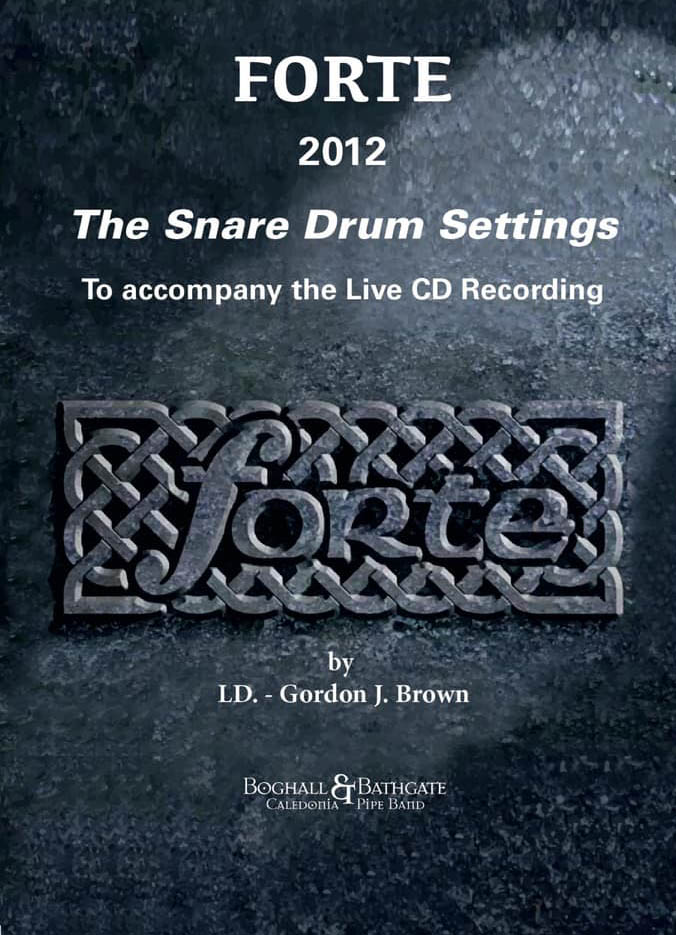 It is regarded as one of the greatest concerts in pipe band history, and now Peoples Ford Boghall & Bathgate Caledonia Lead-Drummer Gordon Brown has taken the novel step of making available all the snare drum scores to every piece performed at the show.
The winner of both the World Solo Drumming Championship and several times the World Pipe Band Drumming Championship, Brown will bring out Forte 2012 – The Snare Drum Settings in paper book form, with printing completed next week.
Each score is presented in the order that it was played on the night of the concert, allowing drummers to play along to the recording of the event.
Collections of drum scores are infrequent, relative to pipe music, and Brown's new book is the first to share scores from an entire concert. The book will be available via Brown's percussion teaching and merchandise business, TG Drumming.
Brown had a health scare late in 2017, with a minor heart attack – an unfortunate event, but one that allowed him to dedicate more time to a few projects.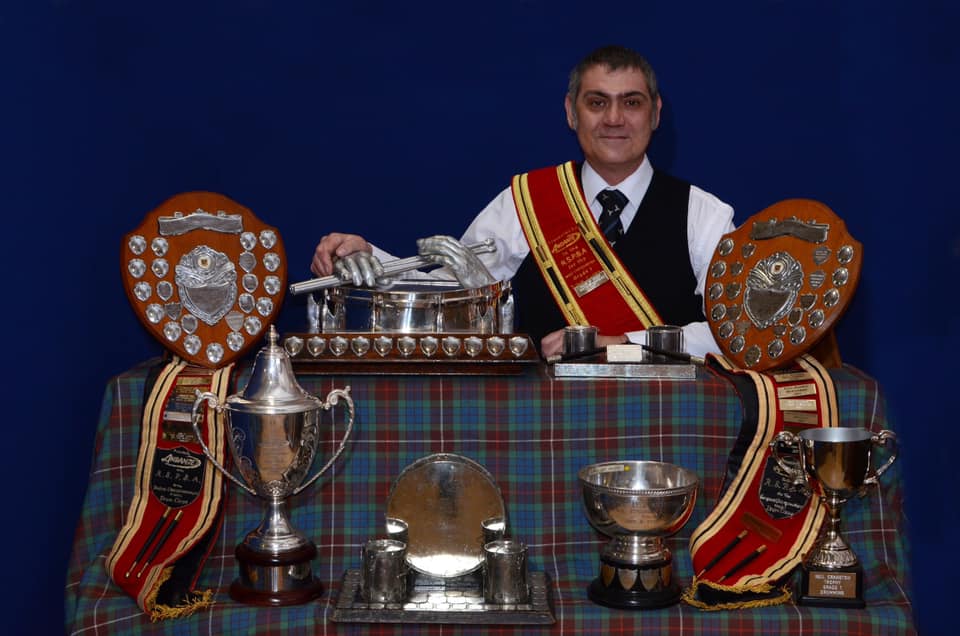 "I've been inundated over the years with requests to publish books with scores of concerts and CDs," Brown said. "I had a bit of free time after my heart attack. I wasn't allowed to drive so I got to work on the Forte book. There's a few other books in the planning, too."
Boghall & Bathgate's Forte show at the Glasgow Royal Concert Hall coincided with the band's 40th anniversary year, which also included a black-tie dinner and other concert performances around the world.
Boghall & Bathgate Caledonian is possibly the world's most consistent pipe band organization. In the 1970s, under Pipe-Major Bob Martin and Gordon Brown's father, Lead-Drummer Tom Brown, the band embarked on a sophisticated teaching program that over its 47 years has developed dozens, if not hundreds of pipers and drummers. The program has enabled the band to sustain its presence in Grade 1, and consistently producing top-notch Juvenile and Novice Juvenile competing bands.
In 2015, long-time Pipe-Major Ross Walker retired and Ross Harvey assumed the role. With Gordon Brown, the band has maintained the Grade 1 band's solid presence in the top grade. The band had a solid start to its 2019 season, with a second at Gourock Highland Games against a strong field and had a first in piping from one judge.
The band will make its fortieth consecutive appearance in Grade 1 at the British Championships tomorrow in Paisley, Scotland.
---
Related articles

Great past, great present, great future
August 31, 2012
---

Video: Boghall P-M Ross Walker retires
August 15, 2015
---

Boghall launches new logo; Pre-World's Concert a highlight in 40th anniversary year
December 31, 2011
---

UK season starts up with multi-contest weekend
May 12, 2019