How Field Marshal will try to stay on top of the world: P-M Richard Parkes and new L-D Gareth McLees – Part 2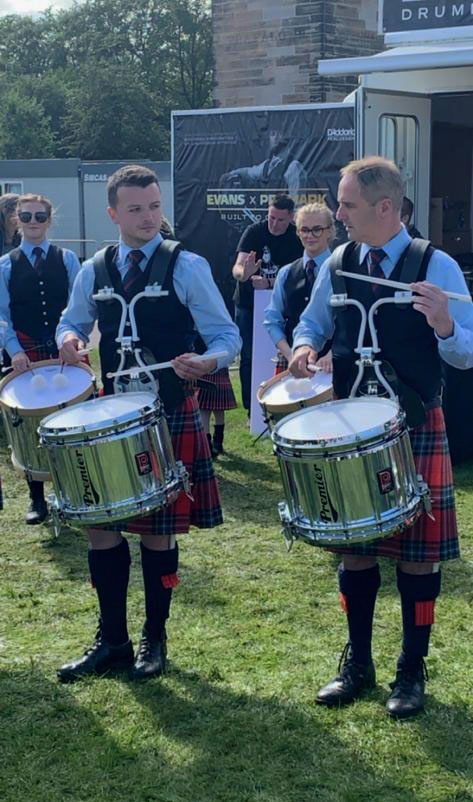 We continue our conversation with Pipe-Major Richard Parkes and Leading-Drummer Gareth McLees of reigning World Champions Filed Marshal Montgomery.
In Part 1, the leaders of the 13-time World's and RSPBA Champion of Champions winners discussed McLees's move into the L-D spot after the band's two decades with L-D Keith Orr guiding the percussion and playing an essential role in Field Marshal's trademark ensemble sound.
In Part 2, they talk about any pressures and expectations that might come with the switch, the techniques the band uses to gain success, and the historical mark that Orr made on the pipe band world and, indeed, McLees's drumming career.
Parkes of course is considered by most as the greatest pipe-major of all time, with more than 100 major championship titles and, after the win last year, an astonishing 13 World Championships – both all-time records. And most of those victories were with Leading-Drummer Keith Orr, who held the post since 2003.
McLees ascends to the pressure-packed position after a collective 15 years with Field Marshal Montgomery, during which he was part of five World Championship wins. He had a stint with Shotts & Dykehead Caledonia, winning the World's in 2015 with Leading-Drummer Jim Kilpatrick, and also was leading-drummer of the Grade 1 Western Australia Police for a few years.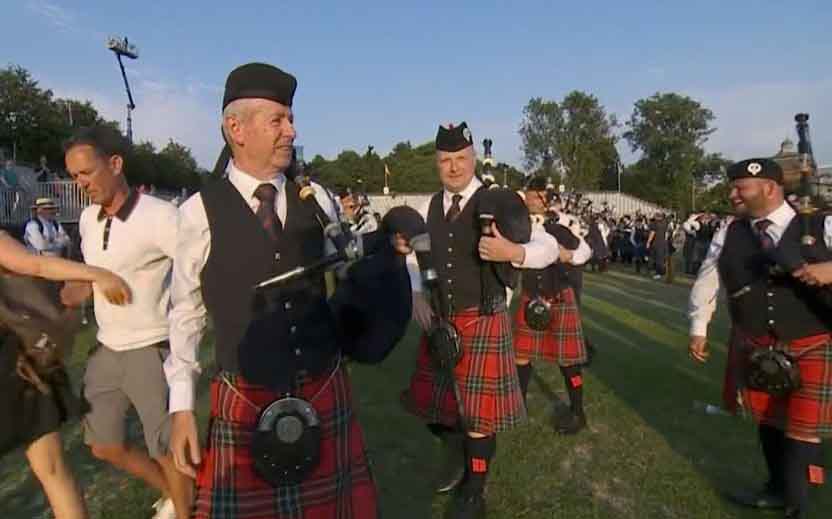 As a soloist, McLees has been chapping on the door of winning the World Solo Drumming Championship, three times runner-up, including in 2022.
Only 32 years old, McLees has already built a great pipe band drumming career, and his future with Field Marshal Montgomery looks exciting, challenging and bright.
We hope you enjoy and learn from our conversation with Field Marshal Montgomery Pipe-Major Richard Parkes and Leading-Drummer Gareth McLees at one of the mot interesting points in time for both the band and pipe band history.
Our thanks to Richard Parkes and Gareth McLees for taking the time to share their thoughts with pipes|drums readers and viewers.