Inveraray 2017 Quartet Champions
Glasgow – August 8, 2017 – The International Quartet Competition was another sold-out event at the Strathclyde Suite of the Glasgow Royal Concert Hall and, after the medley and MSR rounds, Inveraray & District was determined the winner by a group of undisclosed judges spread through the audience. It was the fourth straight win of the event by the band, and might have been the seventh consecutive victory had the band not elected to miss the event due to its 2013 Ascension concert. They also won in 2011 and 2012. Before the contest, scalping of the hot tickets was reported.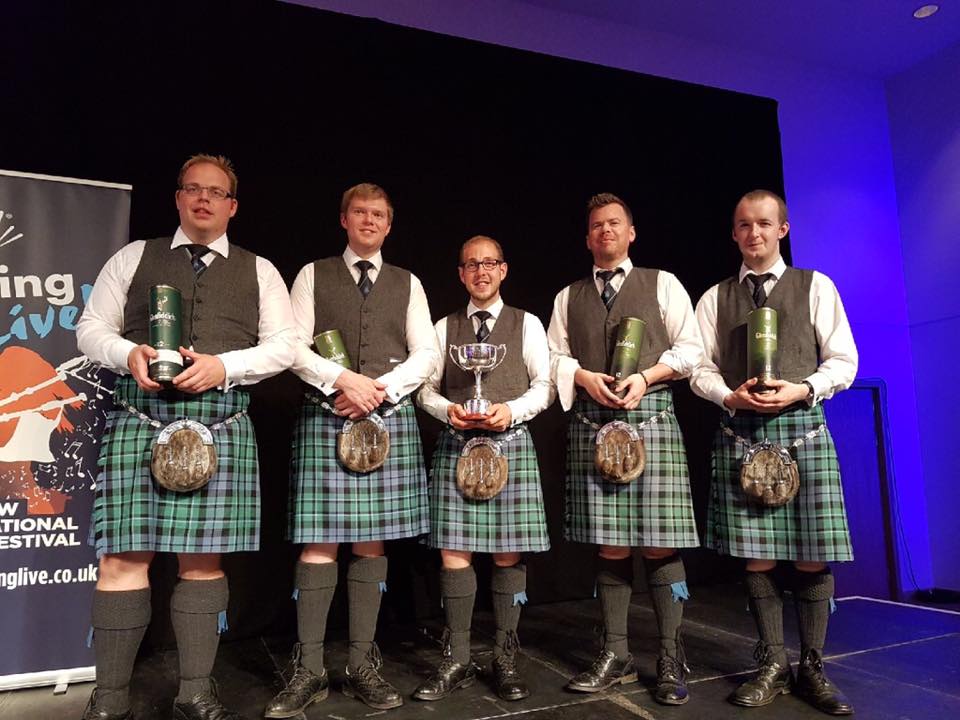 The event is one of the most popular during the week-long Piping Live! Glasgow International Festival of Piping.
+ Inveraray wins 2016 International Quartets
+ Inveraray wins International Quartets, Piping Live! Day 2
Also competing were the 78th Fraser Highlanders (Canada), Auckland & District (New Zealand), Dowco Triumph Street (Canada), Field Marshal Montgomery (Northern Ireland), Peoples Ford Boghall & Bathgate Caledonia (Scotland), Simon Fraser University (Canada) and Toronto Police (Canada).