Inveraray & District on top at new Dollar Academy RSPBA competition; Boghall takes the drumming again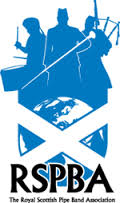 Dollar, Scotland – May 20, 2023 – Inveraray & District took the Grade 1 competition against seven other Grade 1 and Grade 2 bands at the inaugural Pipe Band & Drum Majors competition at Dollar Academy, hosted and organized by the RSPBA's Dundee, Perth & Angus Branch. Peoples Ford Boghall & Bathgate Caledonia won the drumming for the second straight 2023 competition under new Lead-Drummer Kerr McQuillan.
Some 43 bands entered the "minor competition" event, staged directly by the RSPBA rather than as part of a Highland games. The event also opted for a North American style massed band at the prize-giving rather than a lengthy march-past parade of every competing band normally seen at UK contests.
All of the bands combined played up with a single tune, there was a quick playing of the traditional "Salute to the Chieftain" of the event, prizes were announced and bands were dismissed. The whole thing took less than half an hour, as opposed to the usual marathon bladder-bursting parade.
The event was held on the grounds of Dollar Academy, a private schools with an extensive and successful piping and drumming teaching program. The toilet facilities, forever the subject of ridicule by competitors, were reportedly the best in recent memory for an RSPBA competition.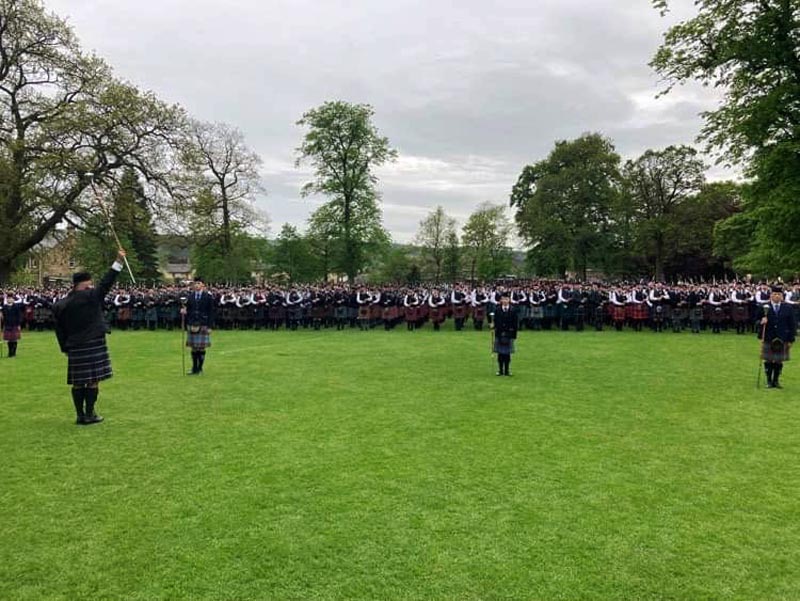 Grade 1
1st Inveraray & District
2nd Police Scotland Fife
3rd Peoples Ford Boghall & Bathgate Caledonia
Drumming: Peoples Ford Boghall & Bathgate Caledonia
Also competing: Buchan Peterson (Gr2); City of Discovery (Gr2); Police Scotland & Federation; Portlethen & District (Gr2); Shotts & Dykehead Caledonia
Grade 2
1st Buchan Peterson
2nd Dollar Academy (Juvenile)
3rd Portlethan & District
Drumming: Buchan Peterson
Grade 3
1st Macanta
2nd MacKenzie Caledonian
3rd Coalburn IOR
Drumming: Pitlochry & Blair Atholl