Johnston continues to excel with MacLeod Memorial win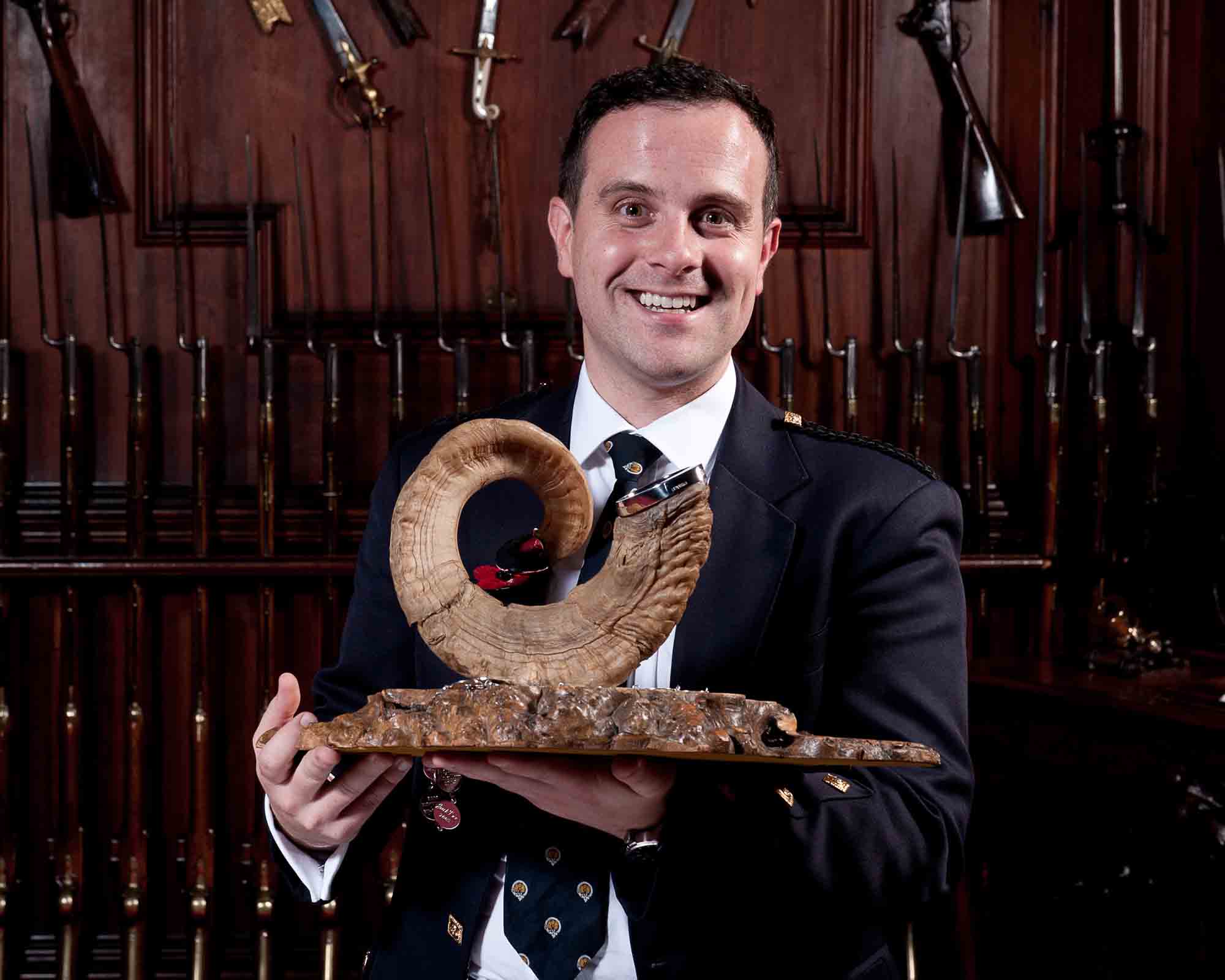 Stornoway, Isle of Lewis, Scotland – April 5, 2019 – Finlay Johnston of Glasgow continued his string of major solo piping successes with a win of the Pipe-Major Donald MacLeod Memorial Invitational Solo Piping Competition at the Caladh Inn hotel in the Hebrides largest town and the home of the namesake of the event, which was first held in 1993. Johnston's win comes after taking the 2018 Glenfiddich Championship and the 2019 Uist & Barra. Johnston won with a first in the MSR and fourth in the Piobaireachd, slightly edging Stuart Liddell of Inveraray, Scotland.
The Hornpipe & Jig does not count toward the aggregate prize. Had the Hornpipe & Jig counted, Johnston and Liddell would have tied, with the overall likely being decided by the Piobaireachd, which would have made Liddell the winner.
The competition pays homage to the music of MacLeod, one of the greatest composers of piobaireachd and light music in Highland piping history.
The MacLeod Memorial is organized by the Lewis & Harris Piping Society.
Piobaireachd
1st Callum Beaumont, Linlithgow, Scotland, "Cabar Feidh Gu Brath"
2nd Stuart Liddell, Inveraray, Scotland, "Lament for the Iolaire"
3rd Iain Speirs, Edinburgh, "A Son's Salute to his Parents"
4th Finlay Johnston, "Lament for John MacDonald, Inverness"
MMSSRR
1st Finlay Johnston, "John MacColl's Farewell to Kilbowie Cottage," "Duncan MacColl," "The Islay Ball," "Cat Lodge," "Fiona MacLeod," "The Smith of Chillichassie"
2nd Roddy MacLeod, Glasgow
3rd Willie McCallum, Bearsden, Scotland
4th Stuart Liddell
Hornpipe & Jig
1st Stuart Liddell
2nd Finlay Johnston
3rd Callum Beaumont
4th Roddy MacLeod
Also competing: Glenn Brown, Glasgow, and Peter McCalister, Dunblane, Scotland.
All events were judged by Rona Lightfoot, Dr. Angus MacDonald and John Wilson.
---
Related articles

Finlay Johnston: 2018 Glenfiddich Champion
October 27, 2018
---

Finlay Johnston wins 2019 Uist & Barra
March 2, 2019