Luke Kennedy wins 2023 Bronze Medal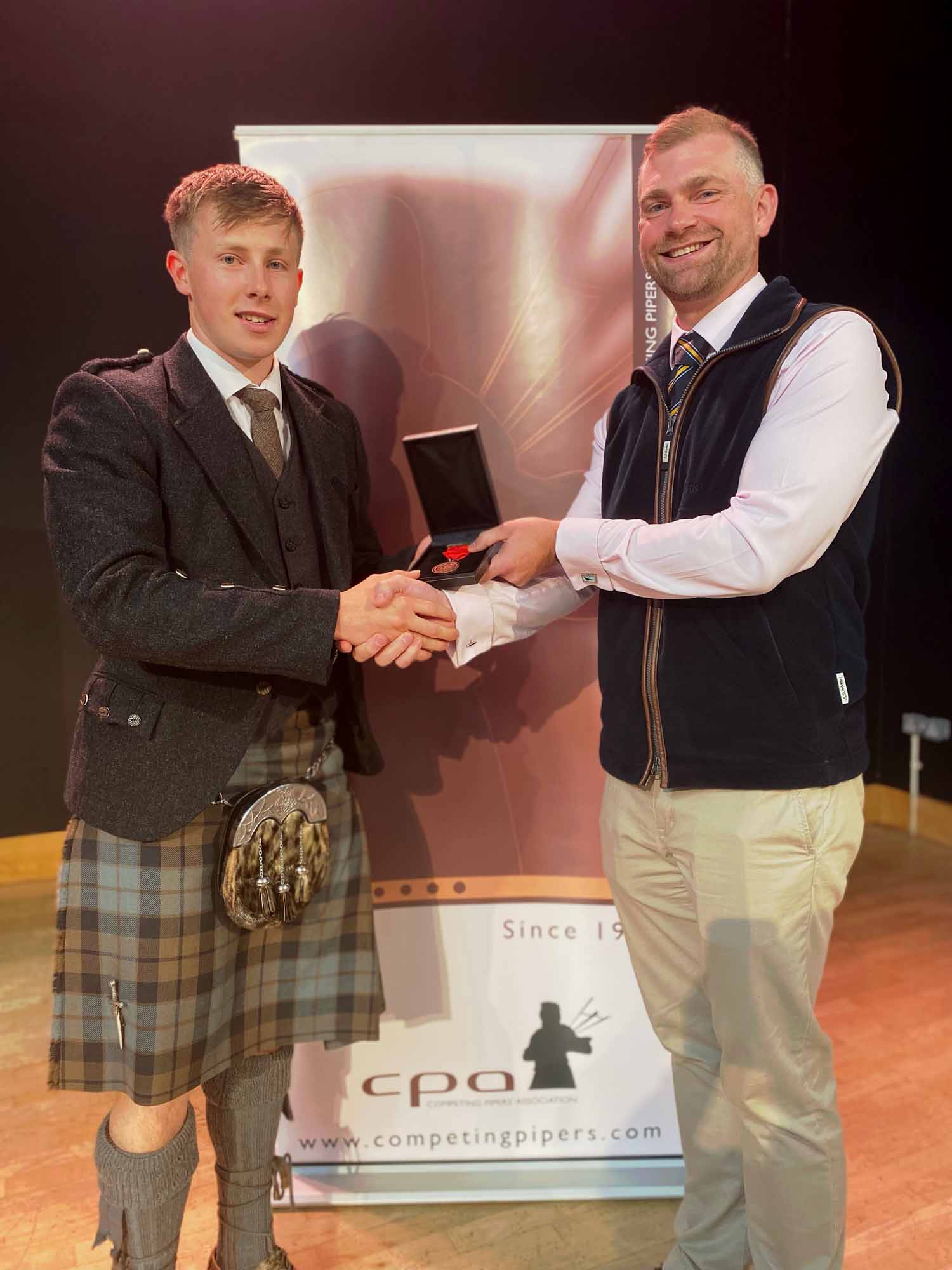 Glasgow – August 27, 2023 – Luke Kennedy of Dundee, Scotland, was the first winner of the Bronze Media for piobaireachd, launched last year by the Competing Pipers Association with an aim to provide a meaningful event for senior/open-level pipers not yet accepted to compete in the two Silver Medal contests at the Argyllshire Gathering and Northern Meeting.
The competition was held in the auditorium of the National Piping Centre's MacPhater Street premises. It falls right between the gatherings at Oban and Inverness so as to accommodate more international pipers in Scotland.
Contestants had to submit three tunes from the piobaireachds set for the Silver Medal.
Stephen Grey was the first winner of the event in 2022.
Bronze Medal
1st Luke Kennedy, "Nameless, One of the Cragich"
2nd Fraser Allison, Balfron, Scotland, "Nameless, Hihorodo tra cherede che"
3rd Campbell Wilson, New Zealand, "Nameless, Hihorodo tra cherede che"
4th Andrew Hutton, Ontario, "Salute to Young Neil"
5th Jack Williamson, Topeka, Kansas, "Sir Ewen Cameron of Lochiel's Salute"
Judges: Ian Duncan, Alan Forbes, Nick Hudson